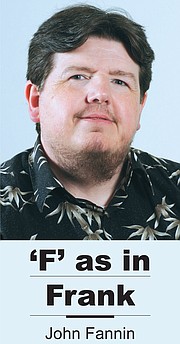 What do Katrina and the Waves, Abba and Celine Dion have in common besides being pop music artists?
They were winners of the Euro-vision song contest. Before The Voice, American Idol or even Star Search, there was and continues to be the Eurovision song contest in which musical artists from each country in Europe vie for national and commercial glory.
It's been going strong for nearly 60 years. From Austria to the Ukraine they send their best musical acts in hopes of being voted the Eurovision winner.
We saw bits of the Eurovision contest on TV while we lived in Hungary. Katrina and the aforementioned Waves won it one year when we were there.
But for every great vocalist or group there are some downright curious choices for voters to consider, like the grandmothers from Russia who graced the stage one year.
This week my General Election ballot arrived complete with choices for Sunnyside City Council and for some reason I thought of Eurovision and the great and not-so-great options voters in that contest had to evaluate.
In my opinion, we have pretty clear choices for city council. I'm forbidden from going into detail on this page about who I'm voting for, but when it comes to the city council let's say it's hard for me to trust choices trumpeted in so-called newspapers arriving in plain brown envelopes proclaiming to be the "Real News."
Vote for the city's best interests. Whomever you vote for, just vote.
If you don't vote and don't like the outcome, then Euronly to blame.