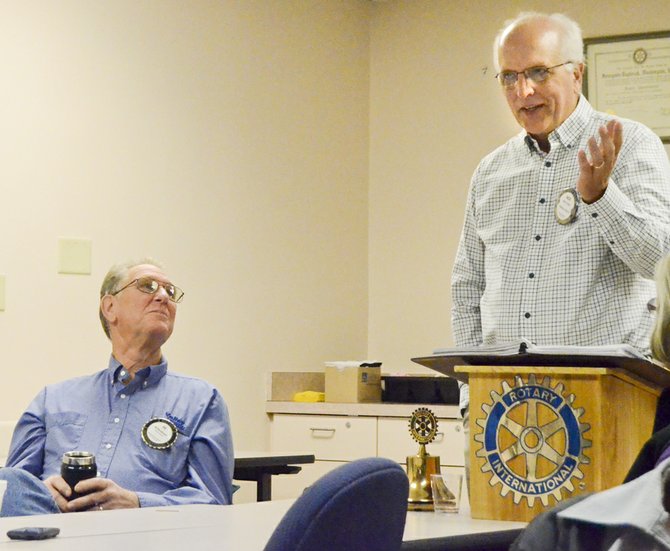 Those slated for the position of Rotary Club president each year attend a president-elect training seminar. A video recording of the seminar, held earlier this year, features Kristi Govertson of Rotary International District 5100.
She is the membership chair and Wednesday morning of this week the members of Sunnyside Daybreak Rotary Club learned her strategy for improving membership within a club means taking action.
Govertson said membership within an organization, particularly Rotary, is about the people and the relationships they maintain.
Those relationships are with other members of a club, but they are also the relationships with the community the club serves.
Govertson said developing a relationship with potential new members can be compared to a marriage relationship.
She said, "Too often Rotary members focus on the wedding." The wedding would be the introduction to the club.
Govertson said it is important to focus more on the dating relationship. Dating is the stage in which potential members are guests.
If a guest feels welcome and is invited to return to meetings, they are more likely to feel as if they wish to become a part of an organization.
Current members, said Govertson, aren't particularly active in seeking out new members. "You can't just invite a guest once…you have to use small, sustained steps to meet a goal."
Govertson said all Rotarians believe membership is important.
"The problem isn't membership…it's taking action," she said.