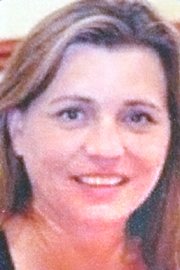 In honor of a woman considered a cherished friend by her co-workers, who with her 14-year-old daughter perished in an automobile accident about a year ago, a celebration of life and open house will be held at Sunnyside's Center for Community Health Promotion.
Better known by locals as the Fred Hutchinson Cancer Research Center, the Tuesday, Oct. 29, public gathering is being billed as a remembrance for Ilda Islas.
The former employee at the center, said co-worker Genoveva Ibarra, was the heart and soul of the Sunnyside office, as well as the driving force behind all of the work accomplished on the center's behalf in the Yakima Valley.
Ibarra said the Oct. 29 event, scheduled for 4 to 7 p.m., will showcase the center's new office at 320 N. 16th St. Activities that afternoon will include an official plaque dedication ceremony, office tours and light refreshments.
More importantly, said Ibarra, the public gathering is a celebration of life in honor of Islas, and "…the vision and passion she held for her community."
Ibarra noted that those who attend will also be given an opportunity to contribute to the Ilda Islas Summer Internship Program. Monetary donations will be used to give local students paid summer internships working with the staff at the Sunnyside center.
Those local residents unable to attend the Oct. 29 open house, but who want to contribute to the internship program, may contact Ibarra at 837-6359 or 866-809-6846.