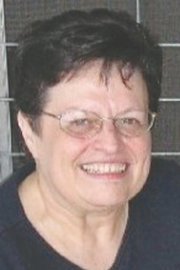 Three-year-old Chase and I were having a discussion early one morning. I asked: "What do you want to be when you grow up?"
Pause…"A man…a man who flies."
"Oh," I responded, "Like a pilot who flies a plane?"
"No," Chase answered, "Like Iron Man, who flies with his arms and feet - like in the movie."
This grandma has to watch more movies!
Later in the week I walked into the living room. The television was off, but Chase could see his reflection in the glass. He was having a sword-fight with the figure he was seeing. He was yelling at him, and very involved with his reflection.
We smile at children as they imagine themselves in the BIG world. In their powerlessness, it is the imagination that gives wings to their visions and ideas.
Where does our imagination go as we get older? Why do we lose dreams and visions of what could be in the real world?
Many innovative people maintain a healthy imagination throughout their lives. Others, however, put away imagination like it is a childish endeavor, useful only for little ones. Many end up with simply a daily drudgery of wake up, go to work, eat, watch television, and go to bed - to do it all again tomorrow.
Perhaps part of the answer is that as we grew older, our dreams were somehow dashed. The things we hoped for didn't materialize. The person we loved more than life itself wasn't able to fulfill those dreams. The career we chose was not as exciting as we imagined it to be.
We may find ourselves chanting the refrain from the old Peggy Lee song:
Is that all there is, is that all there is - If that's all there is my friends, then let's keep dancing - Let's break out the booze and have a ball - If that's all there is
But that isn't all there is: many authors don't start writing until they retire from a career in their 60's; a large number of painters, musicians, humorists, comedians and others produce great works and inspire people for years. I once met a woman who became a first-time missionary to Thailand at the age of 65. All of these people had some kind of dream, and imagined themselves continuing to make a difference in their own life as well as someone else's life.
So what have you always wanted to do, but thought: "I'm too old;" "I'm too stuck in my ways;" "I'm too…" whatever it is?
Try this experiment: every morning as you sit with your coffee…grab a pen and paper and dream a little bit. Ask yourself: if money were no object…if health concerns were no object…if age or ethnicity or gender or anything else were no object…what would you want to try? What kind of things have you always thought, deep in the back of your mind, "I think I could do that!"
See what comes of imagining a new you!
‑ Karen Helsel, a resident of Sunnyside, is a certified mental health counselor. She can be reached at kmphelsel@gmail.com, and will appreciate your feedback and humor sightings.