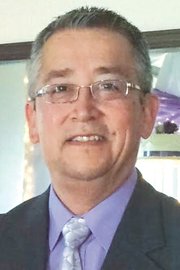 First and foremost, I would like to express my sincere thanks and appreciation to those that support my candidacy for Sunnyside City Council. I am very humbled by the fact that so many people believe and support the path and direction I am focusing on for the safety and well being that every citizen of Sunnyside deserves to have.
As a longtime Sunnyside native, with over 30 years of experience in law enforcement (14 of those years as a chief of police), I have working knowledge of what it takes to provide safety, comfort and well being to all residents in the community of Sunnyside.

For example, I have experienced what happens to a community when emergency services such as law enforcement are cut and/or drastically scaled back. Between 2008 and 2011, the agency I currently work with went from eight full time police and six reserve officers, to four full time police and only one reserve officer. The main reason for the cuts: "Crime is down....let's cut the police force and other emergency services to save ourselves some money in the budget."
This way of thinking is, in my view, the most fatal mistake a city council can make. After cutting the police force, the neighboring city of Granger suffered a crime increase never before seen in the records of its municipal history, including 5 (yes five!) homicides. Crime came back with a vengeance to haunt the innocent residents who were made to suffer.
In 2012, under new leadership, the city of Granger immediately began rebuilding its police force. Since then, the police force is growing in planned stages. Currently, it has seven full time officers (including a school resource officer), and seven police reserve officers.
The results so far are clear: crime is dropping dramatically, and continues to do so! Quality of life issues can now become a focus for the city leadership. The police department is involved in schools, businesses and among the citizens of the community as well.
Do I believe bad things will happen to the people in the city of Sunnyside if public safety services are cut? Absolutely!

The citizens of Sunnyside deserve no less than the best public safety programs. These will ensure all of us have the best quality of life for ourselves and our children. The hard working people of Sunnyside deserve to have the best youth recreational services for the youth in our city, as well.
Simply put…everyone deserves, both individually and for their families, to be prosperous, safe and secure.
These are goals I have always strived for as a public servant. As a member of the Sunnyside City Council, I will continue to give my best efforts toward achieving the best conditions in Sunnyside. This will allow all of us to achieve our dreams, while in the safety of protected homes and neighborhoods.
Thank You!
/s/ Robert V. Perales, Sunnyside