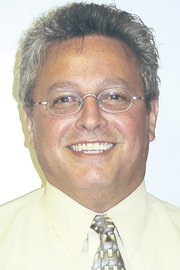 After serving on the Sunnyside School District Board of Directors, position #3, for the past 15 years, Lorenzo Garza Jr. submitted a letter of resignation this past Tuesday.
His resignation will go into effect when approved by the Sunnyside School Board at the conclusion of its next regularly scheduled meeting on Tuesday, Oct. 29.
Garza has been a school board director since July 30, 1998.
Garza's seat on the board of directors will remain vacant until a replacement is formally elected when the Nov. 2 General Election is certified. There are two candidates seeking election to Garza's position, Steve Winfree and Mary Rita Rohde. Garza decided to not file for re-election earlier this year.
In his letter to the Sun-nyside School Board of Directors, Garza indicated he chose to resign prior to the election certification in order to provide himself the opportunity to seek a staff position currently open within the Sunnyside School District. State law precludes school board members from being considered for employment in the school district they represent.
Garza said he is applying for the position of parent engagement director.
"On behalf of the Sunnyside School District, I want to thank Lorenzo for his leadership and commitment to our schools' students, staff and families for the past 15 years," said Sunnyside School District Superintendent Dr. Richard D. Cole.
The public is invited to attend a pastry and punch reception to honor Garza for his service during the Oct. 29 school board meeting. The meeting will begin at 7:30 p.m. at the District board room, located at 810 E. Custer Ave.