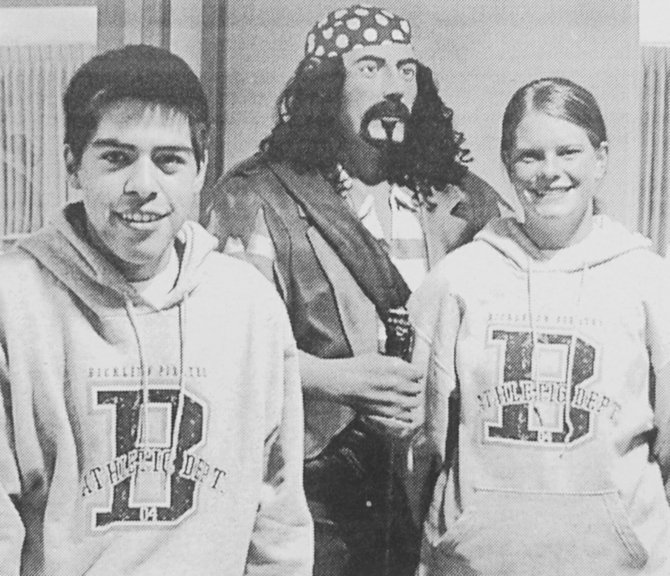 Over the Shoulder
A look back in time from the files of the Sunnyside Daily Sun News and Sunnyside Sun
110 YEARS AGO…(1903)
J.D. Stonestreet informed Sunnyside area residents he could deliver fresh Yakima River water to any part of town at 50 cents per barrel.
The Interior Warehouse Company in Mabton reported that it handled 2,000 tons of wheat and 100 tons of barley and oats during the fall season.
90 YEARS AGO…(1923)
Cascade Creamery officials in Sunnyside pled guilty to falsifying milk tests following a complaint filed by the state dairy inspector. The company received a fine of $600 levied by Justice of the Peace B.F. Young.
80 YEARS AGO…(1933)
John Stern of Sunnyside, along with Robert Cotter and Barney Young of Mabton, enrolled at Washington State College as freshmen.
Granger High School debate coach Ida Shockley had 14 students turn out for the debate team.
70 YEARS AGO…(1943)
A.S. Hillyer of Sunnyside was elected president of the Central Washington district association of county commissioners.
The Sunny Flying Club organized in Sunnyside to promote aeronautics. Its first president was Duane Dugan and first vice president was Lloyd Smith.
60 YEARS AGO…(1953)
Al Newhouse, 16, of Mabton was one of seven Yakima County 4-H members who earned a trip to the National 4-H Club Congress in Chicago, Ill. A member of the Green Valley Livestock Club, Newhouse earned the trip for winning the state dairy achievement contest.
James Pigg of Moose Lodge Troop 33 in Sunnyside received his Eagle Scout badge from U.S. Sen. Henry Jackson.
40 YEARS AGO…(1973)
The Sunnyside City Council confirmed the re-appointment of Roger Garrison as police judge.
Homer Applegate was selected as the new office manager for the Sunnyside District of Pacific Power and Light Company. Applegate replaced Chuck Winkenwerder.
30 YEARS AGO…(1983)
Deborah Jensen of Bickleton won a black and white television set during a drawing held at Carl's Electronics in Sunnyside.
Bleyhl Farm Service representatives announced the purchase of Full Circle Store in Toppenish from Cennex Ag Inc.
20 YEARS AGO…(1993)
The Grandview High School football team defeated Sunnyside 14-7. The winning score came on a five-yard touchdown pass from Mike Castro to Sam Ramos.
Kay Saunders was selected as the new head librarian for the Sunnyside Library.
10 YEARS AGO…(2003)
Jan McDonald, director for the Lower Valley Pregnancy Center, was appointed to the Grandview Planning Commission.
SVID announced it was offering Sunnyside Division landowners a chance to take part in the On-Farm Loan program, which offered assistance to irrigators looking to make improvements – especially in switching from a rill to drip system.