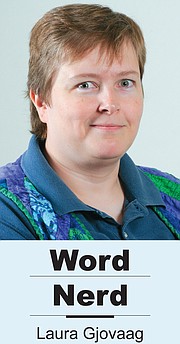 Sunnyside's new city manager likes to walk.
I've seen Don Day walking around town, checking out neighborhoods and visiting with people. Just the other day he was walking down my street as I pulled out of my driveway to go to work. He'd heard a complaint about something in the area, and walked over to check it out.
Having a city manager that takes a great interest in what's happening around the city, enough of an interest to walk around and check out non-critical situations personally, is a boon that we should be grateful to have.
Day will be responsible for a great many difficult decisions in the coming months. Sunnyside may be starting to pull itself together after volatile years with multiple city managers, but it's far from out of the woods just yet. Extremely hard choices face the city council and Day, particularly as they enter the process of setting up the city's budget for 2014.
If people like what Day is doing, it should be easy enough to let him know. If they don't see him out walking, he has been going to events to meet people, including special events like the meet and greet sponsored by Nuestra Casa this past Monday.
People are also welcome to attend city council meetings, every second and fourth Monday of the month at the Law and Justice Center. At those meetings, the public is even invited to speak to council. They can let the council know whether or not Day is doing a good job.
The feedback is important to the city. Citizens are both customers and bosses of the city... it's good to let council and staff know how well they are running the show for us.
For me, I'm glad to see Day take a close interest in learning all he can about Sunnyside, first-hand, by walking around town and visiting. It gives me a glimmer of hope for Sunnyside's future.