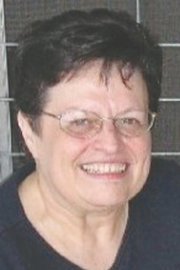 Remember the movie, "Liar, Liar," starring Jim Carrey? When Dad missed his son's birthday party again, 5-year-old Max's wish came true immediately: his father could not lie anymore. Craziness ensued.

Although research indicates that it's often the more intelligent, savvy child who lies most, lying is not always the most sensible thing to do. Research also seems to assert that these smart
children may learn to lie from … wait for it: their parents.
Parents are notorious for assuming their child does not understand what they are saying, or that teens are not listening to anything. Obviously that's not the case.
One young man reported he learned about lying when he heard his father and mother preparing to do their taxes.
Books have been written on how to tell if someone is lying to you. Have you ever seen a volume on how to lie? I looked up "How to Lie" on Wiki-How, and here are a few key thoughts, in case you need some pointers on the subject.
Make peace with your decision to lie, and consider the probability of getting caught. Think about it first.
Get your story straight before you lie; think about the details. Imagine the story you are about to tell. Does it make sense?
Do the opposite of what liars do. Read some of those books on how to spot a liar and take note of what NOT to do. Then practice your story in front of a mirror or video camera.
Play dumb or appear indifferent.
Know when NOT to lie. Besides ethical or faith-based reasons, there are some practical realities when lying is extremely unwise:
lying to a police officer or government official, or even on a serious job interview where you have to pass a background check.
to an attacker, like: "I don't have any money."
to your children about death, divorce, adoption, etc.
to cover for someone else's illegal activity.
when dumping on someone, i.e., when you are ending a relationship.
By the time I was done reading this list, I was laughing. Partly because of my strange sense of humor, but also because it's hard to lie well, so the best bet is NOT TO LIE!
I remember having to decide if I was going to lie about scraping the side of my father's first brand new car. I had been out cruising with friends, and at the A&W, I got a little close to a telephone pole. I actually thought about some of the aforementioned questions, and decided to tell the truth. I cannot remember what the consequences were, simply because not lying was such a big decision for me!
I understand the nuances of tact, and speaking truth in love, as well as the complications of not replying to a specific question. "Does this color look good on me?" or "Do you like my new haircut?" are dangerous questions, and may require skirting the truth a bit.
How have you paid the price for lying? What has helped you become a more honest, forthright person?
‑ Karen Helsel, a resident of Sunnyside, is a certified mental health counselor. She can be reached at kmphelsel@gmail.com, and will appreciate your feedback and humor sightings.