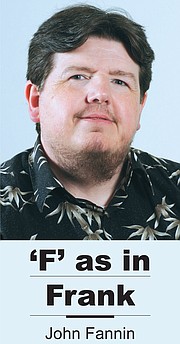 Late October is a struggle for me.
Don't get me wrong, I enjoy the fall colors and football and costume creativity. What I dislike is the tail end of the General Election campaign season.
Whether at the local, state or national levels, well-meaning, good-intentioned candidates and their backers make promises about what they'll do, or talk about what they've done or sometimes even spin what their opponents have done.
It all seems to heat up the closer we get to our day of decision.
It's a great thing to have so many candidates for office here in the Lower Valley, but I think I'm suffering election burnout. It's been almost six months, after all, since candidates first filed for office.
Guess you can say it feels a little like trick and treat.
The treat will be finally having a wrap on the election season and gaining closure on who our officeholders will be moving forward
The trick, then, is not to get caught up in the back-and-forth campaign chatter and carefully weigh our choices.
The bottom line in all of this, though, is we ultimately do have the gift of getting to vote, of having a say in our government.
And that's a treat.