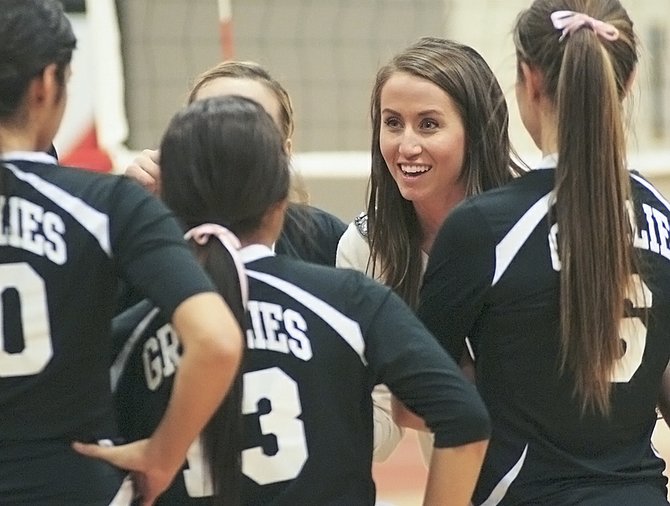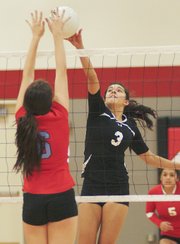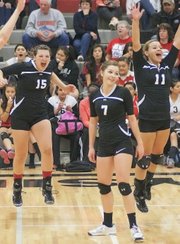 After defeating Eastmont last night (Tuesday) the Sunnyside volleyball team will compete for District seeding tomorrow at Hanford.
The Lady Grizz defeated the Wildcats 3-1 to end the regular season. It was just Sunnyside's second victory of the season.
Sunnyside rallied from a six-point deficit in the first set against the Wildcats to secure a 26-24 decision.
Sunnyside faltered in the second set, suffering a 25-22 loss.
However, the Lady Grizzlies didn't let that dampen their spirits. Sunnyside won the final two sets 25-22, 25-13.
"We played some of our best defense of the season," said Sunnyside Coach Jordyne Jaquish.
She said the passing was solid in the back row and the Lady Grizzlies were making defensive plays at the net.
"Our front row players were digging balls out of the net and putting up big blocks," said Jaquish.
An aggressive attack also helped the Lady Grizzlies remain competitive throughout the match.
"We were confident…and I couldn't be more proud of the team unity," Jaquish said.
She was pleased with Sunnyside's effort in showing "…great heart and hustle out on the court last night."
Leah Diddens of Sunnyside was 12-for-12 serving with an ace.
"Leah was a key server during pivotal moments in the match," Jaquish said.
Also a powerhouse from the service line was Vanessa Alvarez, who was 12-for-14 serving with an ace. She recorded 10 kills, as well.
Delivering 10 perfect passes on the serve-receive was Lady Grizzly Mikaela Chavez, and teammate Amber Cornwell provided 28 assists.
Sunnyside (2-8, 2-12) will tomorrow compete for District seeding against Hanford.