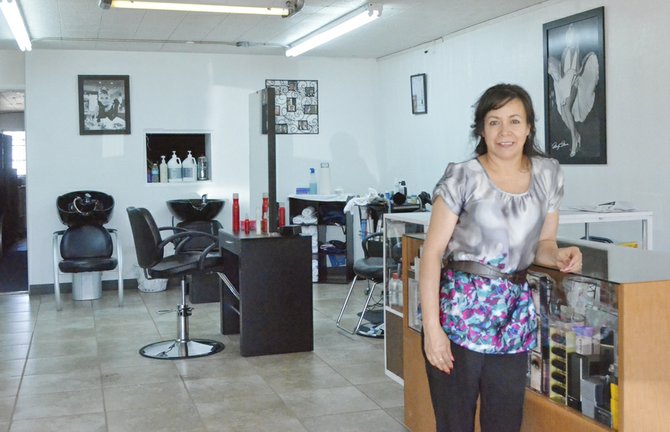 Even as a young girl Elisa Espinoza enjoyed helping others feel beautiful.
That's why opening her own salon is like making her dreams a reality.
Espinoza opened Elisa's Beauty Salon in the Eastway Center in Sunnyside on July 7.
She had been leasing a station at Lupita's Beauty Salon for the past three years, but the salon's owner earlier this year said the shop would be closing.
"That's when I started looking for other options," said Espinoza.
Working as a hairstylist and cosmetologist is not her only job. Espinoza also works at Sun Valley Elementary School in food services.
She needed the option of flexible hours if she was to continue cutting and styling hair.
In her search for a suitable location she found the empty store at Eastway Center fit her needs.
She had to purchase the equipment and products she needed, but is proud to own a business that bears her name.
"I enjoy all aspects of making people feel beautiful," said Espinoza.
She said she has been licensed for the past three years, but has been fixing hair for others since she was a child.
Now, Espinoza knows all the techniques that make what she does a fine art.
Elisa's Beauty Salon is open from 3 to 7 p.m. Wednesday through Friday, and from 10 a.m. to 7 p.m. Saturday and Sunday.
Children's haircuts cost $8, men's cuts cost $10 and women with long hair will pay $12 for a haircut. She uses Chi hair products.
Espinoza also provides coloring, highlights, waxing and perms.
Currently she is the only employee working at the salon, although she plans to bring another stylist on board soon.
For an appointment, call 391-8284. Walk-ins are also welcome.