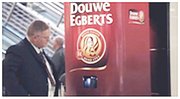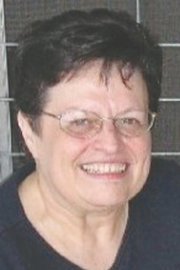 I did not start drinking coffee until I was in my 30s. We were house guests in Ohio, and I woke up to this intriguing, delicious smell. It was Albertson's 8 O'clock Coffee. I've been hooked ever since.
I am careful with my coffee intake, and I don't have withdrawal if I don't have it. But I seldom drink my home-brewed coffee after noon. It is made from freshly ground beans and strong enough to keep me awake at night. I can periodically handle an iced mocha after 12 noon, because the melting ice dilutes it.
I am also rather picky about what I drink. I don't like anything bitter, and I've lost my taste for instant coffee. I used to buy flavored coffee beans, chocolate raspberry, but not anymore. Just give me the French Roast strong stuff. My friend calls it "A.A. coffee."
I know some people believe drinking any stimulant like caffeine is not good for you. And it may not be good for everyone. Probably the inconclusive studies indicate…well, not much. All evidence is anecdotal. Who knows for sure if it helps or hinders?
I found this fascinating piece on the internet, which just made me smile. An advertising agency came up with an ingenious way to give free samples of Douwe-Egberts' coffee in the Oliver Tambo International Airport in Johannesburg, South Africa. (You can find the video on YouTube.)
From the outside, it looks like your average coffee machine, but there's no place to put your money. Facial recognition software has been installed. It scans the face of the person in front of it, and dispenses coffee only if a person yawns. Some people have searched for a button to push or something, and not finding it, just walk away. Others begin to yawn as they wait…and suddenly their cup of coffee appears.
There are so many studies out about the effects of coffee and whether it is good or bad for human consumption. When my over-80 friends are still drinking coffee and feeling good, that's got to be some kind of a sign.
‑ Karen Helsel, a resident of Sunnyside, is a certified mental health counselor. She can be reached at kmphelsel@gmail.com, and will appreciate your feedback and humor sightings.