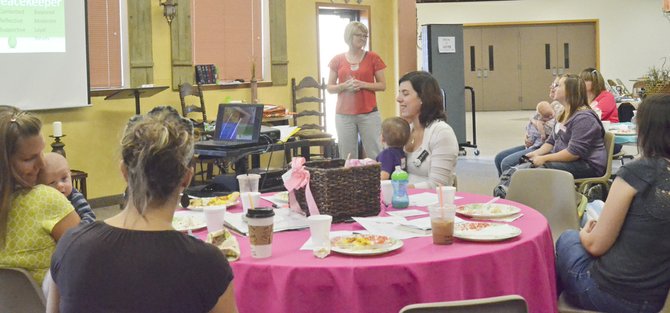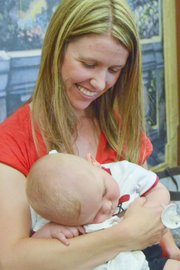 GRANDVIEW – Although being a mother, especially a stay-at-home mom, can be rewarding, there's no arguing that sometimes mommies need a break.
That's what Moms of Tots (MOTS) provides each second and fourth Wednesday of the month.
For two hours mothers can take time out to learn something new or just to enjoy visiting with other mothers.
Childcare is available during the meetings during which time mothers can receive support and encouragement in a loving, Christian environment, according to Andrea DeVries.
At each meeting there is food, coffee, fellowship, speakers, crafts and more.
The first meeting of the club year was last week. Teri Pearson of Richland was the featured speaker, helping mothers better understand different personalities.
Later this month, Sept. 25, the group will be learning self-defense techniques from Jon Ladines.
Planned next month is a costume exchange and cookie decorating, as well as a field trip to Bill's Berry Farm.
The meetings take place at the Grandview Nazarene Church from 9:30 to 11:30 a.m. every second and fourth Wednesday. The group is open to mothers of children kindergarten age or younger.
For more information, call 882-3530 or go online at www.momsoftots-mots.blogspot.com.
‑ Jennie McGhan can be contacted at 509-837-4500, or email JMcGhan@DailySunNews.com