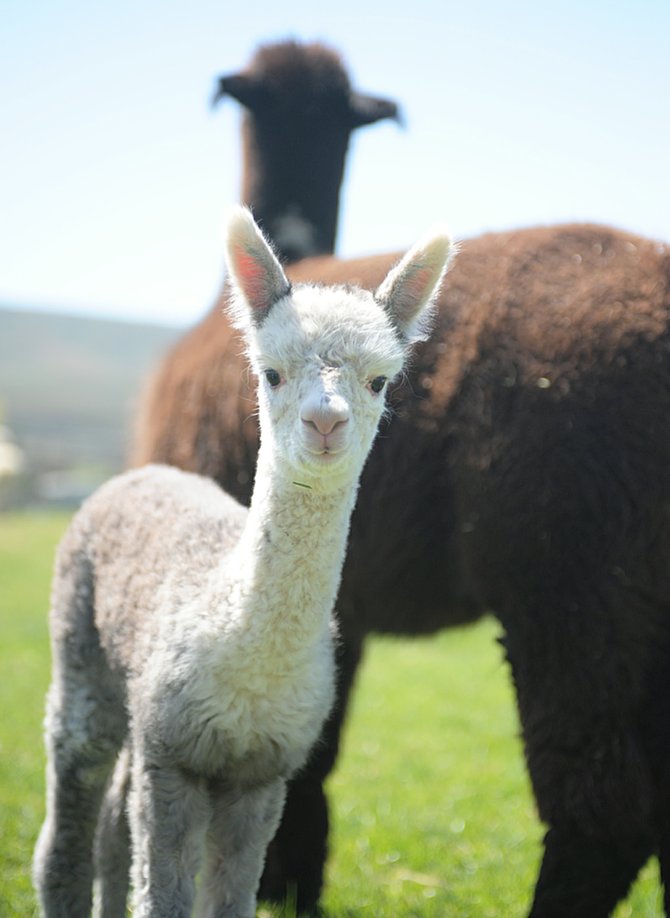 To celebrate National Alpaca Farm Days, Yakima Valley alpaca farms will be open to the public from 11 a.m. to 4 p.m., Saturday and Sunday, Sept. 28-29.
Visitors may meet the alpacas, talk with breeders, see fiber arts demonstrations, shop for beautiful alpaca retail items, enjoy refreshments and more.
Bob and Danise Cathel of Silbury Hill Alpacas recently opened a fiber mill on their farm in Sunnyside. Visitors will enjoy seeing the silky-soft alpaca fiber processed into rovings, yarn and beautiful hand-crafted goods. Tours of the farm at 2361 Scoon Rd. near Sunnyside will be offered.
At Sage Bluff Alpacas in Prosser, John and Jennifer Ely specialize in mentoring new owners.
The farm's open house will feature tours, luxurious alpaca retail items and fiber arts demonstrations. Visitors may suggest names for the new babies in their "Name the Cria Contest." Sage
Bluff Alpacas is located at 8401 S. Steele Rd. near Prosser.
National Alpaca Farm Days are a good opportunity to learn about the inquisitive, unique alpaca, the fiber they produce, and why the alpaca business is perfect for environmentally conscious individuals. Bring the kids and camera to this fun, free, family event.
For more information about National Alpaca Farm Days, go to www.alpacainfo.com, or www.sagebluffalpacas.com, or www.silburyhillalpacas.com.