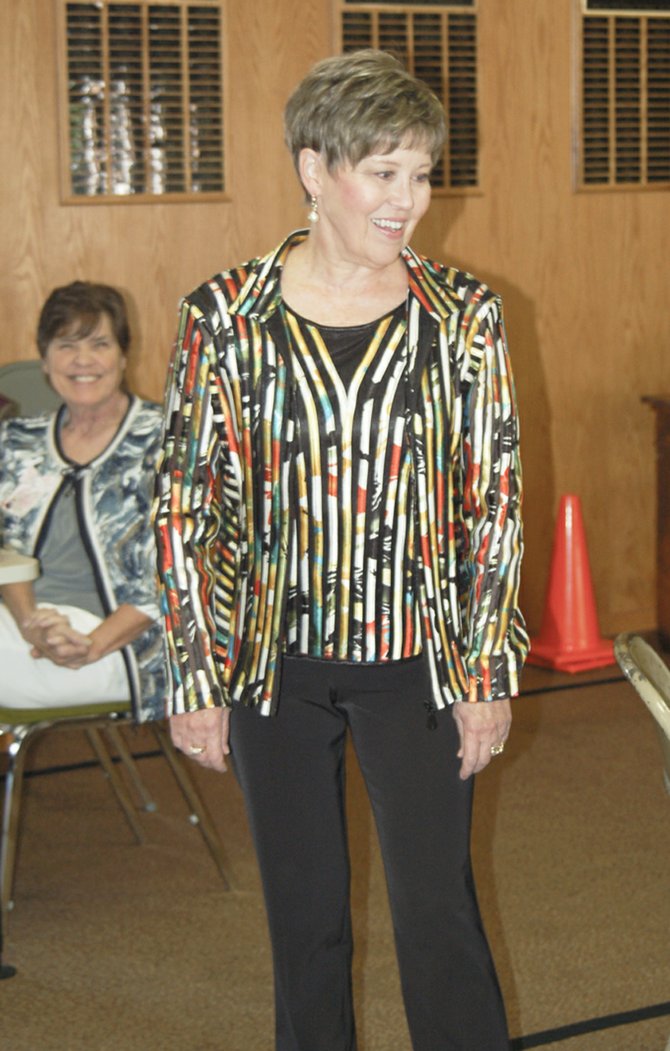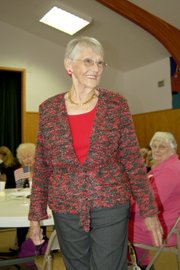 Seven models displayed the new fall fashions at this year's Nouvella Club Style Show, held late last week at the United Methodist Church in Sunnyside.
Featuring fashions from Priscilla's Chic Boutique in Yakima, the show gave attendees an idea of the looks that will be in style this autumn.
Green is in this fall, including emerald, hunter or spruce. Other fall colors are cobalt blue, apricot, fuchsia, red, burnt orange and berry/wine. Animal prints and patterned jeans are also in..
Another style for women is jackets with the men's look. Reversible jackets are also in, along with poofed vests and jackets.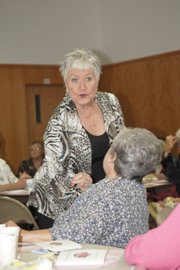 Metallic fabrics are also in, but with an emphasis on easy care. Many of the styles worn by the models are machine washable. Cry-stal decorations are also in for the season, as are zippers.
The fall show kicked off the 2013-14 season for the Nouvella Club and featured a luncheon served by local firefighters and the Miss Sunnyside Court.
‑ Laura Gjovaag can be contacted at 509-837-4500.