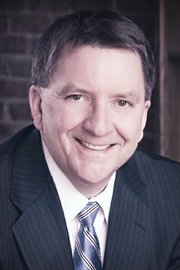 WASHINGTON, D.C. – President Obama nominated eight men and women to serve on United States District Courts last week, including Stanley Allen Bastian of Wenatchee to serve in the Eastern District of Washington.
All nominees must be confirmed by the United States Senate.
Bastian is the managing partner of the Wenatchee law firm Jeffers, Danielson, Sonn & Aylward, P.S., where he primarily handles civil employment cases.
Prior to joining the law firm in 1988, Bastian worked as an assistant city attorney in Seattle from 1985 to 1988, where he prosecuted criminal cases. Bastian began his legal career by serving as a law clerk to Judge Ward Williams on the Washington State Court of Appeals from 1984 to 1985 and by working as an associate at Bergman & Bauer from 1983 to 1984.
He received his J.D. in 1983 from the University of Washington School of Law and his B.S. in 1980 from the University of Oregon.
Bastian was the President of the Washington State Bar Association from 2007 through 2009 and Chair of the Equal Justice Coalition from 2010 to 2013.
Other nominees for district court judgeships are Judge Cynthia Ann Bashant, Diane J. Humetawa, Justice Jon David Levy, Judge Steven Paul Logan, Judge Douglas L. Rayes, Manish S. Shah and John Joseph Tuchi.
"These men and women have had distinguished legal careers and I am honored to ask them to continue their work as judges on the federal bench," said President Obama. "They will serve the American people with integrity and an unwavering commitment to justice."