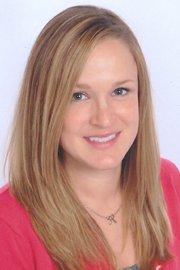 KENNEWICK – Sunnyside native Cora Holwegner Shellito, a financial representative with Northwestern Mutual, has joined the Kennewick office as a recruiting field director.
Shellito has been associated with Northwestern Mutual since 2009. As a recruiting field director, she will continue to be part of a network of specialists offering a wide array of products to her clients, while at the same time recruiting and developing new financial representatives for the Tri-Cities area.
Shellito received a Bachelor of Arts degree in marketing and communications from the University of Washington in 2004. Before joining Northwestern Mutual, Shellito was employed at Hanson Group Marketing in Denver, Colo.
Currently, Shellito is an active member of Power Partners BNI, Junior League and Peak 7. She resides in Kennewick with her husband Tyler and daughter Cali.