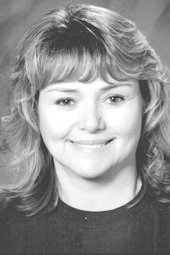 Tammy Lyn Hysell, 45, of Prosser passed away on Thursday, Sept. 19, 2013, leaving behind her loving husband, Roger Lee Hysell, to whom she was married to for 28 years. They met when Tammy was 14. He was her first and only love.
She is survived by her four children and their spouses, Tanya (Stephen) Hazzard, Jake (Kaytee) Hysell, Brett (Hannah) Hysell and Tiffany (Tony) Brumley; three beautiful granddaughters that where her whole world, if she could have she would have spent every minute and penny she had to see those three smile. She is also survived by her parents, Donald and Nellie McCoy; her mother-in-law, Stella Hysell; and many great siblings. They are what kept her fighting her battle with cancer for seven and a half years.
She loved her children very much, Tammy made it a point to speak with all four of her kids at least once a day either in person or on the phone. Tammy was not just a loving mother and grandmother, but she was a strong, stubborn, brave, feisty and very happy woman. She spread her love and joy with everyone she met and made everyone feel like family.
Tammy left her children and husband in peace, with them knowing that they will always have her love with them in their hearts. May she forever rest.
Funeral services will be held Thursday, Sept. 26, 2013, at 10 a.m. at Smith Funeral Home in Sunnyside, with burial to follow at Lower Valley Memorial Gardens in Sunnyside.
If you would like to help the family out in this hard time, Yakima Federal is accepting donations in Tammy Hysell's name for funeral costs.
Those wishing to sign Tammy's on-line memorial book may do so at www.funeralhomesmith.com
Smith Funeral Homes Ltd. and Crematory in Sunnyside is in charge of arrangements.
More like this story