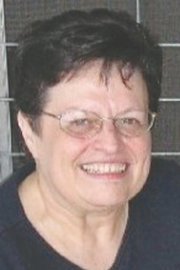 The AARP, of which I am a member, sent me an email entitled, "Karen, 7 Reasons Why You Are Fat."
I almost cancelled my membership. I decided I'd see how they knew me so well.
1) Buffets. That's not true for me, because I don't eat at buffets much. We used to go because Marvin was a bottomless pit. He made it worthwhile and of course never gained an ounce.
2) Lack of sleep. I used to suffer from lack of sleep, but not anymore. Melatonin for me!
3) Stress. Now, this is one I admit. I recently had a massage to fix a pulled muscle in my back.
A fascinating thing happened that day: I was not hungry, but had a wonderful sense of well-being. I could tell when the stress in my muscles evaporated.
4) We are surrounded by excess. I don't think this is usually a problem, but if there was no ice cream, I couldn't buy it.
5) Addictive foods. At work I try to avoid the office where people bring donuts. It's tough to walk by without taking one, right?
6) Tiny breakfast; big dinner. I actually am learning to pump up my metabolism by healthy eating more often. The downfall is that I don't like to cook after I get home from work. I do the next best thing: spicy teriyaki chicken with broccoli and rice from a local restaurant!
7) Soda straws are bigger - .21 to .28 since the 1980s. I don't drink soda much, but I will pay attention to that.
Weight is such a touchy subject. I have relatives who like to give me what I've termed, "shame praise." It goes like this: "Oh, great! You've lost 20 lbs. You are going to feel so much better when you lose all that weight." Why doesn't that provide positive motivation?
I'm continually working on this issue, and learning that so many different things contribute to it. I have learned that my issues with food are also about early attachment disorders. Instead of bonding with my first feeder, I bonded with the food. That was the beginning and then there are those 7 reasons listed above.
Whew, is it time for dinner yet?
‑ Karen Helsel, a resident of Sunnyside, is a certified mental health counselor. She can be reached at kmphelsel@gmail.com, and will appreciate your feedback and humor.
More like this story