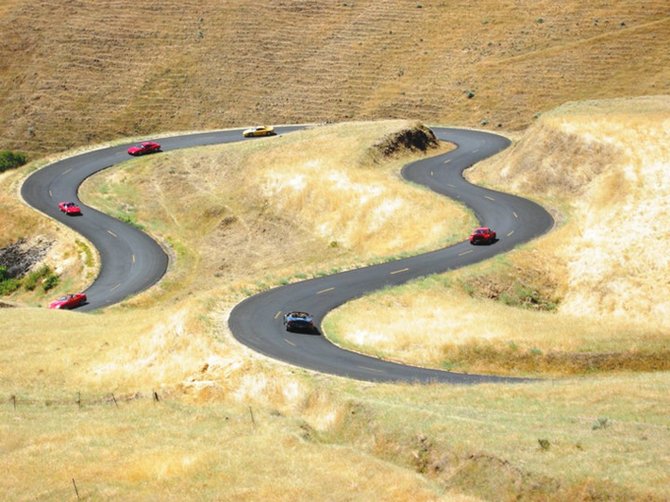 GOLDENDALE – Maryhill Museum of Art will be holding Car is King weekend on Saturday, Oct. 5 and Sunday, Oct. 6, to celebrate the legacy of founder Sam Hill.
Hill was one of the Northwest's first and most vocal advocates for modern roads. As president of the Washington State Good Roads Association he spent much of his life championing the importance of highways in the Northwest. The Historic Columbia River Highway, Pacific Highway (Highway 99, the main north-south route through Oregon and Washington), Highway 101 along the coast, and a road to Crater Lake are just a few of the scenic byways that exist because of Sam Hill's vision.
Admission to Car is King weekend is free.
Saturday from 10 a.m. to 4 p.m. the museum's east lawn will be transformed into the Concours de Maryhill with dozens of classic, sport and customized cars on view, competing for prizes such as best original, classic, hot rod and muscle car.
From noon to 2 p.m. the public will be allowed to drive on the historic Maryhill Loops Road. The road is opened for automobiles only twice a year. The road features beautiful scenery and eight hairpin curves.
From 1 to 3 p.m. the museum will hold its annual Veggie Car Races. Children put their ingenuity to work transforming humble veggies into fantastically engineered cars and race them on a 12 foot ramp.
Sunday the museum will hold the Maryhill Loops Hill Climb from 9 a.m. to 5 p.m. Vintage sports cars from the 1930s to 1960s will race singly in a three-mile timed race up the historic Maryhill Loops Road. Spectators can view the hill climb race from the Highway 97 overlook and from designated viewpoints along the race route.