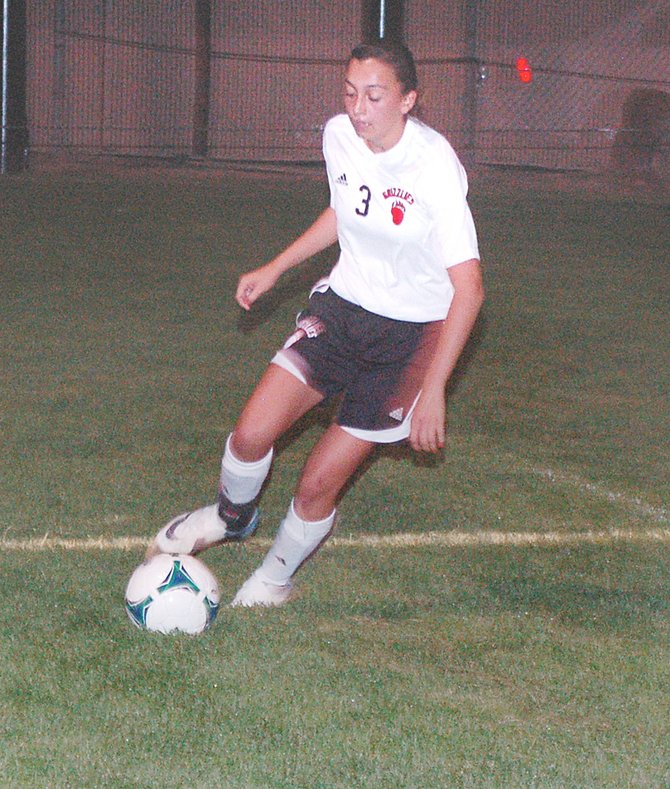 The Sunnyside Lady Grizzly soccer team never trailed in a 3-1 home victory last night over league foe Eisenhower.
Sunnyside's Jessica Galvan broke into the scoring column twice in two minutes Thursday night to spark the victory.
Coach Sylvia Villagrana praised Galvan's persistence in finding the back of the net. The sophomore's first goal came in the 26th minute when she collected a shot she attempted but was deflected.
"She shot, but their keeper stopped it and she got the ball back and scored," Villagrana said of Galvan's determination.
Galvan made it a 2-0 contest in the 27th minute, as on Ike's very next possession she stole the ball away and drilled it home.
Sunnyside held a 2-0 lead at the half, but a Lady Grizzly defensive lapse helped the Cadets make things interesting.
"Our girls were flat and a bad pass gave them (the Cadets) a chance," Villagrana said of Ike's goal in the 59th minute of play.
Sunnyside quickly iced the contest, though, as in the 60th minute Susana Arreola drilled a shot from 18 yards out to make it 3-1.
Despite a fairly comfortable margin of victory, Sunnyside had just one more shot on goal last night than Ike.
The Lady Grizzlies received a big boost at the keeper position last night, as Vanessa Loera and Jessica Cardenas combined for 15 saves.
"Our communication was better tonight," Villagrana said shortly after Thursday night's league win.
The 3A Lady Grizzlies (1-2, 4-2) are scheduled to host 1A Mabton at 11 a.m. tomorrow, Saturday, at Clem Senn Field.