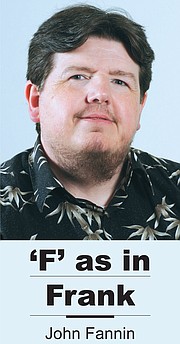 My birthday was earlier this month and it was something of a time warp.
One of my birthday gifts was a tiny iPod Shuffle which I'm told holds something like 1,000 songs.
Haven't bought many songs on iTunes so I wasn't sure at first how much of a dent I'd be able to make in the iPod's capacity.
That was until I started uncovering a cache of music CDs from the past two decades that we've stored here and there around the house. It was quick and easy to put the songs on my iPod and before I knew it there were something like 10 albums on it.
The search for CDs we haven't listened to in years led me to find old, nearly forgotten gems ranging from Mozart to Van Morrison to Rich Mullins, from Buffalo Springfield to Bach.
These days I find myself listening less and less to the radio and no longer fidgeting with the CD changer, instead I plug the iPod into my car stereo and let Siri help me find just the right songs to listen to.
It came in handy over the past week or so with repeated trips to the airport for my mom's stay with us, as well as some road trips we took together while she was with us.
I know there are more CDs somewhere in our collection of household stuff.
Probably won't ever reach the iPod's full capacity, but whether I have 1,000 or 100 songs to sing, I'm a happy traveller.