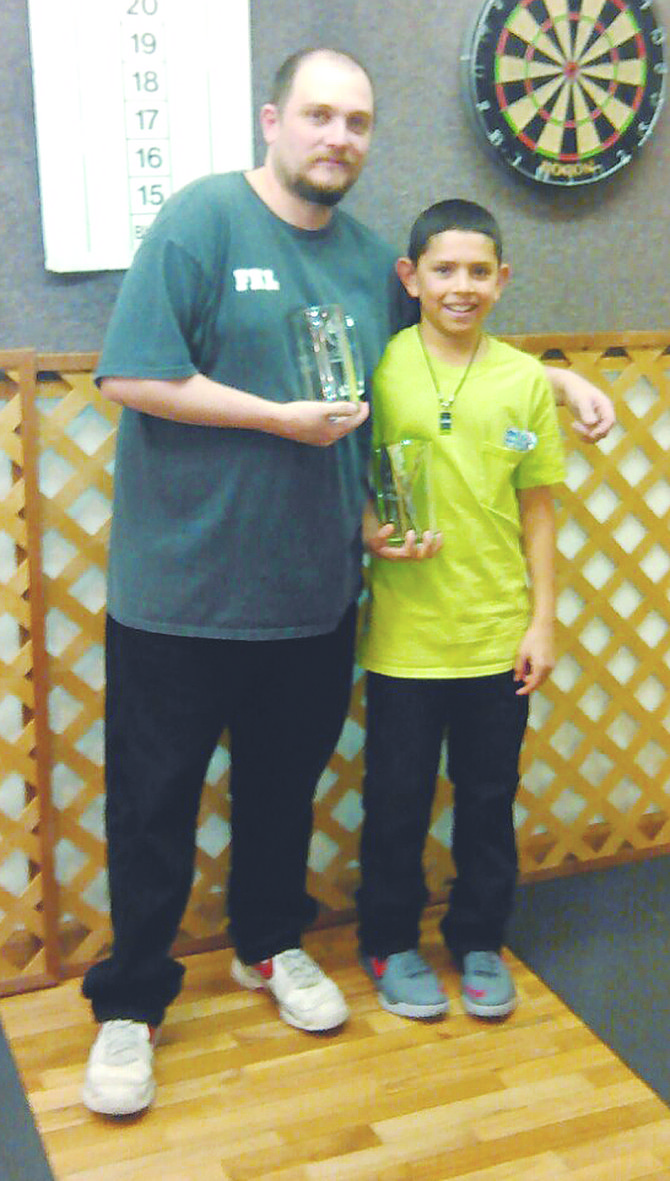 At the age of 10 years old Eddy Almaguer Jr. of Mabton is already a champion, taking first-place honors at a dart tournament held recently in Milton Freewater, Ore.
Teaming up in the open doubles competition with his uncle Kevin Luke at the 30th annual Heartbreak Shoot, Almaguer Jr. captured top honors.
The boy's mom, Jennifer Luke, says he has been shooting darts since he was three years old and entered his first competition at age eight.
She says he is the youngest person to compete at the Heartbreak Shoot.
Also, Almaguer Jr. competed in the blind draw, mixed trios, mixed doubles and mens singles events during the event at Milton Freewater.