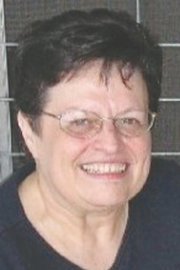 As I begin the arduous task of sorting, throwing, selling, giving away stuff in preparation for moving, I know I will find surprises along the way. Questions arise from this kind of endeavor:
Q: What was I thinking, keeping that?
Q: Who would want this, and who can I send it to?
Q: How many copies of the same photograph do I need, anyway?
Today I threw away my hair! Really. My mother did not cut my hair until I was five years old. She liked to play with it, like I was a doll, putting pieces of it in bobby pins so it would become ringlets. I had two golden curls on the crown of my brown hair. Those two curls and the ringlets have been saved for 60 years.
Q: Why did we save my hair?
I have photographs of people I do not know, will never know, maybe have heard about, but don't remember.
Q: What would happen if I just put them in an envelope and mailed them to a random address? Pay attention in case you get some pictures of unknown people in the mail.
I am not a crafty person, but I've started a lot of crochet projects. Started is the operative word. They will have to be torn apart to salvage the used yarn, which may now be stretched a bit.
Q: How long can an unfinished craft project be kept without completing it?
I have beautiful pieces of Thai cloth, some hand-woven. Let's see: 1988-2014 is 26 years! I have made NOTHING out of that gorgeous material in 26 years.
Q: Am I going to start now?
For a long time I've felt like I resist saving things simply from sentimentality, and yet…here I am with more than my share. I don't just want to keep things that remind me of people or places. I want to BE WITH the people and VISIT the places.
Q: What are you hanging on to?
‑ Karen Helsel, a resident of Sunnyside, is a certified mental health counselor. She can be reached at kmphelsel@gmail.com, and will appreciate your feedback and humor sightings.
More like this story