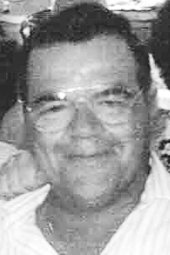 Walter Wayne "Buster" Poe, 74, passed away on Tuesday, April 1, 2014, at his home in Prosser.
Buster was born Nov. 1, 1939 in Prosser, the son of John D. and Margaret (Petersen) Poe. John passed away while Buster was a young boy so he was raised by Floyd Hazzard Sr.
Buster received his education in Sunnyside and graduated with the class of 1957. Following graduation he served six months in the U.S. Army Reserves.
On June 1, 1958 he married Jacqueline "Jackie" Parker at Messiah Lutheran Church in Prosser. The family lived and worked in Prosser and Othello before moving to Seattle in 1962, where they resided and worked in construction for 10 years. In 1972 the family moved to Moxee for 10 years until returning to Seattle.
In 1994 Buster took an early retirement and moved to Grandview. His retirement was short lived as he started his fruit and vegetable business named "The Melon Man," which he enjoyed running until 2005.
Buster was an avid hunter, fisherman and gardener. He enjoyed taking trips in his fifth wheel with family and friends.
He cherished time with his grandchildren, great-grandchildren and was able to hold his great-great granddaughter before his passing.
Buster was a "big tease" and loved to joke with all. He loved to give it a little better than he took it, but he did it all with a smile.
In his younger years, he was a champion "water fighter" whether the battle was fought with a glass, bucket or a hose he would come out the victor.
Buster is survived by his wife, Jackie Poe of Prosser; one daughter, Edree (Stephen) Rutherford of Arlington; twin sons, Christopher Poe of Grandview and Kevin Poe of Bothell; seven grandchildren; six great-grandchildren; one great-great granddaughter; his siblings, Robert (Shirley) Hazzard of Granger, Mary Yahn of Renton, Dale Poe of Prosser, Tom (Coleen) Hazzard of Sunnyside and Marjorie (Jim) Thrift of East Wenatchee; one sister-in-law, Bobbie Hazard; two brothers-in-law, Lyle Anderson and Don Smith.
He was preceded in death by his parents, John D. Poe, Margaret Hazzard and Floyd Hazzard Sr.; three brothers, Jack, Floyd Hazzard Jr., Eugene "Gene" Hazzard; two sisters, Patricia Anderson and Phyllis Smith; one brother-in-law, Clyde Yahn; and one sister-in-law, Carolina Hazzard.

A memorial service will be held Tuesday, April 8, 2014, at 2 p.m. at Smith Funeral Home in Sunnyside.
Those wishing to honor Buster's memory may contribute to the Autism Research Institute.
If you would like to sign Buster's online memorial book you may do so at www.funeralhomesmith.com.
Smith Funeral Homes Ltd. and Crematory in Sunnyside is in charge of arrangements.
More like this story