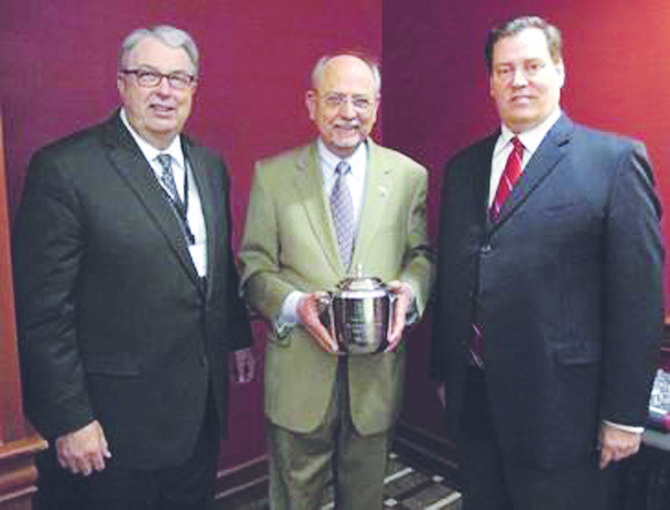 WASHINGTON, D.C. - Yesterday, U.S. Congressman Doc Hastings received the "Water Statesman Award" from the National Water Resources Association, in recognition of his career as a defender and champion of water issues in the western United States.
Hastings (R-Wa,), who chairs the House Committee on Natural Resources, received the award following his address at the National Water Resources Association's annual meeting in Washington, D.C.
"Doc has been a strong advocate for western water interests," Jim Trull, the manager for the Sunnyside Valley Irrigation District, said of the Pasco lawmaker.
"He has fought for better management of our natural resources and has a common sense approach to getting things done," said Trull.
Tom Myrum, president of the National Water Resources Association, added Hastings has been one of the strongest voices for western water users in Congress.
"His efforts have benefited Washington state, as well as water users throughout the nation," said Tom Myrum.