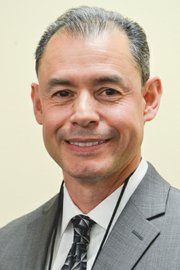 A 26-year veteran of the Washington State Patrol, Al Escalera, has been named the city of Sunnyside's new police chief.
Escalera most recently has been employed as a captain with the West Richland Police Department.
City of Sunnyside officials confirmed late yesterday that Escalera emerged as the top choice from the five finalists the were interviewed earlier this week.
Additional details will be in the Friday, April 4, edition of the Daily Sun News.