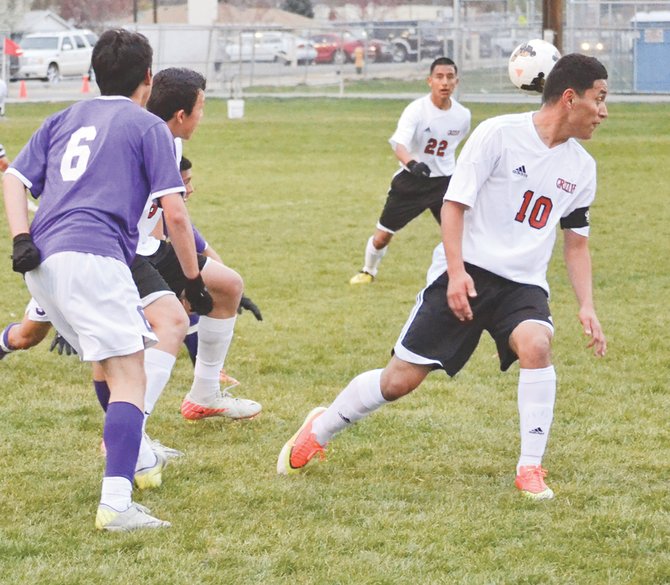 BOYS PREP SOCCER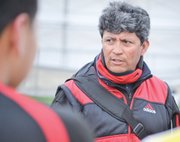 In its final tune-up before opening league competition next week, the Sunnyside Grizzly soccer team pummeled visiting Pasco last night, 3-0.
Sunnyside tallied two goals in the first 15 minutes Thursday night and never looked back.
Alexander Marin got things rolling for the Grizzly attack when he was tackled in front of the Bulldog goal. Teammate Christian Chavez then made good on the ensuing penalty kick to make it 1-0 for Sunnyside.
Sunnyside's second goal came on a corner kick, as Chavez delivered a high arcing ball that teammate Noe Meza headed into the back of the Pasco net.
It marked the second time already this young season that Sunnyside has scored on corner kicks.
"We talk about efficiency," Coach David Guevara said of Grizzly success on set plays. "Coach (Sergio) Licona tells them to be in the location they're supposed to be and then it's just a matter of getting the kick set off right."
Guevara and Licona share head coaching responsibilities, and guided Sunnyside into the half with a 2-0 lead.
Any thoughts Pasco had of charging back were denied in the 74th minute when Sunnyside's Lupe Granados scored on an assist by Enrique De La Cruz to seal the victory.
The Grizzlies had 13 shots on goal last night, while Pasco was held to six attempts.
For all of its dominance on the offensive front, a key to Sunnyside's 6-0 start has been on defense, where keeper Manuel Calvillo has surrendered just two goals.
"He's doing a great job, he's stepped up," Guevara said.
Sunnyside opens CBBN play at home next Tuesday against Wenatchee. Guevara says the perfect start to the season is great, but there's still much work to be done against always-tough league competition.
"We've put ourselves in a good situation. I'm proud of the boys, but there's still room to grow," he says. "We're 6-0, but we haven't accomplished anything."
He says areas of improvement still needed include communication on the field. "There are times when we have mental lapses and we have to take care of the little things," Guevara said. "We expect them to hold each other accountable and play smart."