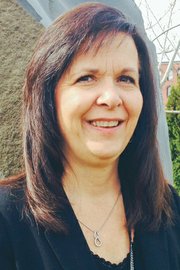 With the filing period just a month away, Ilene Thomson announced last week that she will seek re-election as Yakima County treasurer. If successful, it would be her fourth term as county treasurer.
The county treasurer's post is responsible for collecting and distributing nearly $2 billion annually and managing an investment portfolio of approximately $300 million daily on behalf of the county and its agencies.
In a campaign announcement last week, Thomson touted her knowledge and experience with federal and state laws that govern the treasurer's office.
She also noted options her office has provided for taxpayers to access their tax information. In addition to multiple alternative payment options, tax statements are also available electronically.

Thomson says she remains committed to innovation for property tax information, payment, and handling the public agencies' funds.
Prior to joining the treasurer's office, Thomson worked with Yakima Federal Savings. She has a Bachelor of Science degree in business administration with a Minor in computer science.