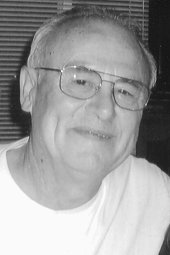 Manuel Rendon, 71, of Portland, Ore. passed away on Wednesday, April 2, 2014, at his home.
He was born Dec. 26, 1942 in Edinburg, Texas.
As farm workers in his youth the family migrated back and forth from Texas to various states until settling in Sunnyside in the late 1950s. In later years he moved to Portland, where he resided until his passing.
Manuel is survived by his wife, Karen; one daughter, Melissa (John) Ames; one son, John H. (Abby) Rendon; three grandchildren, Morgan, Sydney and John Jr., all of Portland; one brother, Felipe Rendon; four sisters, Eva Fuentes, Yolanda (Donald) Bickett, Diane (Greg) Cantu and Sandra (Joe) Rodriquez, all of Sunnyside; numerous nieces and nephews, and great-nieces and great-nephews, all of Oregon and Washington.
Manuel is preceded in death by his parents, Manuel and Ofelia Rendon; and one brother, Ramiro Rendon.
Manuel Rendon was cremated on Monday, April 7, 2014, at Mt. Scott Funeral Home in Portland.
More like this story