A HINT OF HUMOR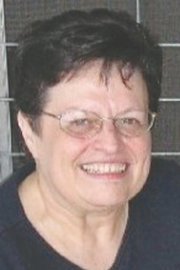 There are many kinds of prayers. There are Thank You prayers, Help Me prayers. Books of prayers have provided consolation, wisdom and strength for centuries. The Serenity Prayer is a famous, powerful prayer.
We taught our children to pray when they were little, especially when they felt afraid. We would sometimes have to turn on the lights and throw back the covers to make sure there were no spiders in the bed before we prayed.
The prayers of children fascinate me. I have a friend who lives with her husband and three children in China. Her children are 6, 4, and 2, and they understand about prayer.
The four-year-old came out of her room at nap-time: "I'm scaaaaaaared!"
Mom: "What are you scared of?"
Child: "Everything in my whooooole liiiiiiife."
I'm sure mom prayed, but I don't know what happened to the nap!
Recently they have been battling fleas with their cat, Cheetoh. The 6-year-old prayed at dinner: "Thank you that this day could be wonderful. Thank you that we can have protein for dinner. Thank you that I have a Mama and a Papa who love me. Please be with Cheetoh and help him to feel better and help his fleas to hopefully drown in water. Thank you. Amen."
Children bring something refreshing to prayer: honesty. When adults pray, we sometimes tell God what we think He wants to hear, even if it's not how we feel.
Here are a few samples of truth-telling childhood prayers (from the internet):
"Dear God, I went to this wedding and they were kissing right there in church. Is that OK?"
"Dear God, thank You for the baby brother but what I prayed for was a puppy."
"Dear God, it must be super hard to love all the people in the world, especially my brother. I don't know how You do it."
If you have some great true children's prayer stories, I'd love to hear them. They just make me smile!
‑ Karen Helsel, a resident of Sunnyside, is a certified mental health counselor. She can be reached at kmphelsel@gmail.com, and will appreciate your feedback and humor sightings.