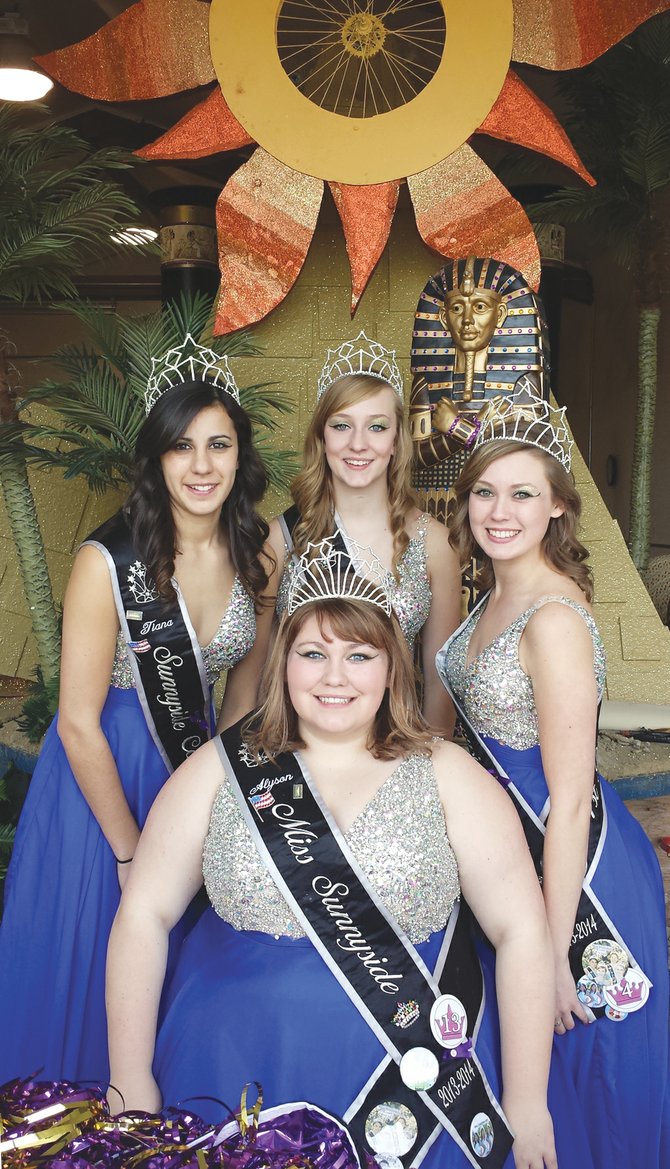 The 2013-14 Miss Sunnyside court will reveal the new Sunnyside community float during the annual Torchlight Parade to be staged next Thursday, April 17, at 6:30 p.m.
The community float is themed "Egyptian Treasures," and will traverse East Edison Avenue, starting at Sunnyside High School. The parade will end at Central Park.
Community organizations can join the Miss Sunnyside court, celebrating the new float. To participate in the parade call Teri Alvarez-Ziegler at 391-6665.
The Miss Sunnyside court and the float begin the parade season at the Granger Cherry Festival Parade on Saturday, April 26, at 11 a.m.