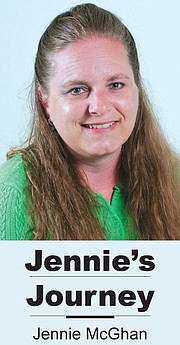 I recently spent a week in Oregon, visiting my mother and several friends.
It's always fun to make these little journeys to Eugene. I get to spend a little time catching up with people I haven't seen in a while.
The last two trips, I visited with friends I hadn't seen in a couple of decades. They remind me of what it was like to be young.
One of these friends was my babysitter. So, my memories spent with her date back to when I was very young.
She reminds me of days being practically carefree, venturing into the brush near her home. Her children and I would find a niche in the underbrush and declare it a fort.
Spending time with Karen makes me remember when I didn't worry about the formalities in life. I would get dirty, I was innocent.
My other friend is a former classmate whom I hadn't seen since high school. We reminisced about times spent with former classmates. We laughed over old stories and enjoyed sharing what children are like in today's world.
I think visiting old friends like these is a healthy thing to do. I think it is good to be reminded of our youth.
I enjoy the individuals I am around on a daily basis, but a shared history sometimes takes away the stresses of the day. Being reminded about the good times can remove a cloud from our memories.
I love my life now, but often allow the worries I carry to burden me.
I guess that is the ultimate purpose of a vacation…to take the worries from our lives and to revive ourselves.