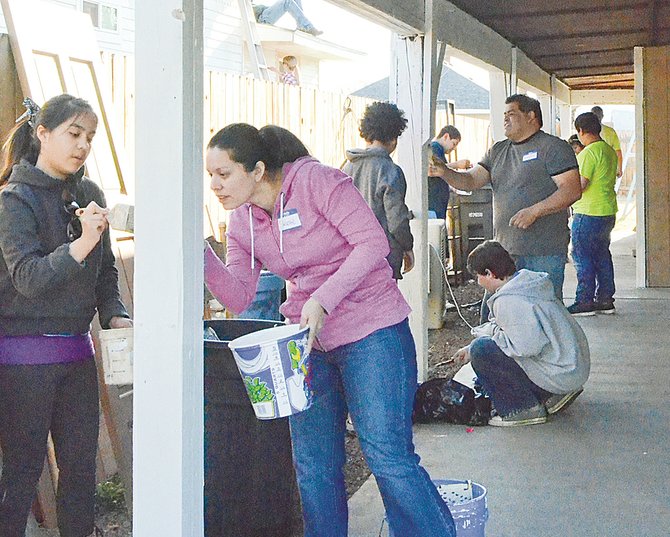 Photo Gallery
Loving Sunnyside Initiative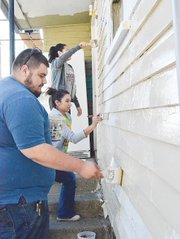 The Loving Sunnyside Initiative is about demonstrating love for the community and its residents.
That's according to Leroy Werkhoven, who this past Saturday greeted the more than 150 volunteers gathered to transform six local homes and properties.
Sunnyside Transformation Yakima Valley has been helping residents for more than five years, finding homes in need of new paint and a little TLC. The organization has each spring and fall gathered volunteers for its Loving Sunnyside Inititiative, sprucing up local properties.
This past Saturday six homes were added to the list of properties owned by community members needing a little extra support from their neighbors. That brings the Loving Sunnyside Initiative tally to 71 homeowners helped by the effort.
"We have demonstrated an act of love," said Werkhoven, stating the Loving Sunnyside Initiative also helps community members bond with one another.
Sunnyside Deputy Mayor Theresa Hancock addressed the volunteers, stating efforts like the Loving Sunnyside Initiative make the city's projects worthwhile.
Referencing the city's current downtown revitalization effort, intended to improve commerce, Hancock noted, "That work is meaningless without the support and care of the community."
Following breakfast the volunteers dispersed to work on three homes in the 700 block of South Eighth Street, a home in the 900 block of Blaine Avenue and two homes in the 900 block of South 10th Street.
The Loving Sunnyside Initiative is a partnership between Sunnyside Transformation Yakima Valley, Sunnyside Christian Reformed Church and numerous businesses in the community.
Werkhoven said it is made possible because of the many individuals working together, serving as volunteers and giving their time to help their neighbors.