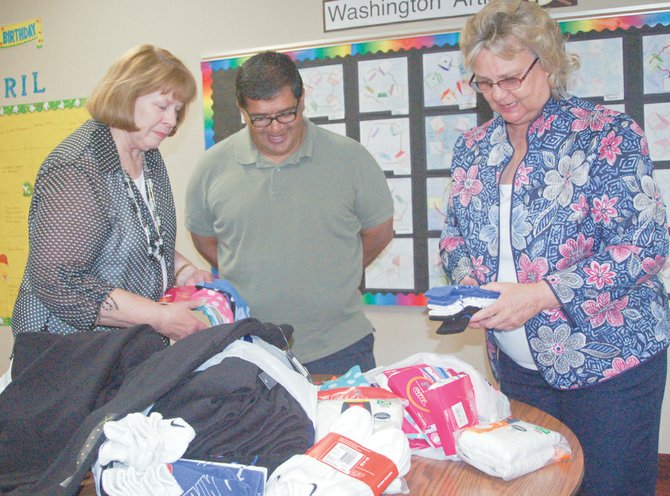 As a former teacher, Joanne Vining knows too well that little kids have accidents at school causing them to need a quick change of clothing.
Vining, who recently retired as a Washington Elementary School teacher, and her friend Lois Olson, a representative of the Yakima County Chapter of Thrivent Financial, spent $400 to purchase emergency clothing for children attending Washington Elementary School.
Vining said the money came from the Thrivent Financial Chapter, a charitable program that support activities conducted by its volunteer members. She said its mission is to improve lives helping families when a need is identified. '"This is a need I know we can address," she said.
The women visited the Sunnyside school Monday afternoon to present school counselor Diego Alvarez with four bags of sweatpants, socks, sweatshirts and underwear in all sizes to meet the needs of the grade school's student body.
"We really appreciate this donation," said Alvarez, who noted the school can always use donations of emergency clothing.