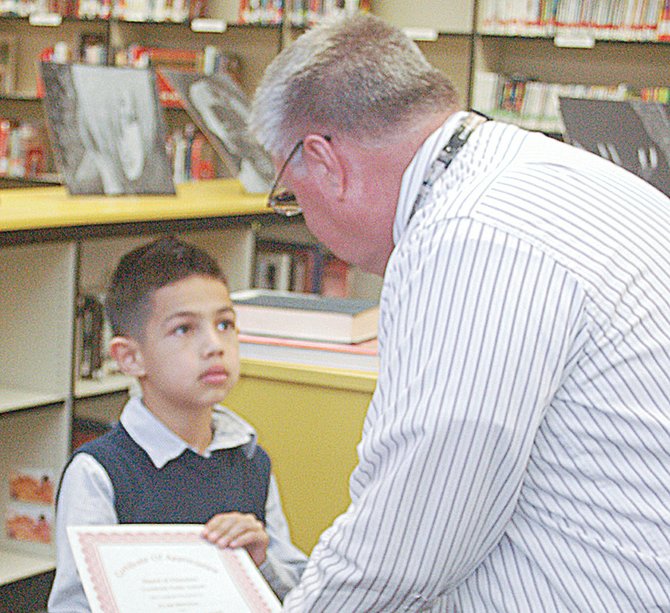 GRANDVIEW – Timing is everything, especially when it comes to deciding whether to issue a bond levy or a capital funding levy, as the Grandview School Board learned last night, Monday, at its regular meeting.
Assistant Superintendent Brad Shreeve presented a six-year timeline allowing for the final payment on current bonds, and the potential issuing of new bonds to build a new high school, as well as the addition of future classrooms to the district's elementary schools.
Shreeve's timeline allowed for a study of the district's current and future enrollment and educational needs. In addition Shreeve's presentation included a laundry list of other district building needs, such as the need for a new roof on the Compass High School building, as well as a new heating and cooling system at Compass, and a new high school track and field complex. He said the Compass building roof is 16 years overdue for a new roof and the heating and cooling system is well past its prime by perhaps 50 years.
Shreeve said the track and field is in such bad repair that other schools are refusing to run on the high school track, as a matter of safety.
"Even though there is no state reimbursement funds for a new track and field, I don't think we can go another five years without doing something major to the field," Shreeve added.
As for the potential of a new bond, he suggested the board consider the bond issue be presented within the next school year, with construction of the high school to begin in 2019-2020. He also suggested that over the course of the next three school years new portables be added to each of the elementary schools, as the district's enrollment continues to grow. He said each portable would cost approximately $150,000 to purchase and put on site.
In the meantime, he suggested the possibility of running a capital funding levy to deal with the other issues facing the district, such as the needs at the Compass and the track and field.
"We're only looking at this as a potential timeline, but these are the areas we need to be concerned about," he said.