A HINT OF HUMOR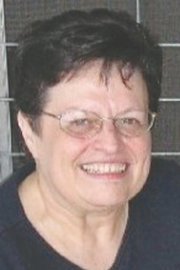 I find so many humorous stories in the Bible, because it is not whitewashed or written only about good, smart, holy people. It's about regular folks, warts and all! And I find lessons for myself all over the place.
I recently read about the violent Assyrian army coming to attack the fortified cities of Judah, which they ultimately conquered.
Then a personal representative of the King of Assyria sent his army to confront King Hezekiah in Jerusalem. The Assyrians stopped beside the aqueduct, which supplied water to the city. Many Hebrew people were gathered along the top of the wall surrounding Jerusalem, but city officials went out to meet the Assyrians.
The Assyrians sent a personal message to King Hezekiah through his officials, mocking what they said was an ill-conceived plan to trust in God when confronted with this huge army.
King Hezekiah's representatives asked the Assyrians to speak to them in Aramaic, not Hebrew - because the people on the wall could all understand Hebrew, but not Aramaic. King Hezekiah didn't want them to be unnecessarily alarmed.
But the Assyrian leaders yelled all the more - in Hebrew, speaking directly to the people: Don't listen to your King. Don't let him mislead you. God's not going to help you this
time.
The response: "But the people were SILENT and did not answer because Hezekiah had told them NOT TO SPEAK!"
And they followed his directive?
We are a country obsessed with freedom of speech, which we all employ regularly one way or another. We have an opinion on most everything: about the missing Malaysian airline, about Miley Cyrus and Justin Bieber, about gun laws, aliens (ask Bill Clinton about this one), about everything.
It's a great freedom to have, but we must be wise. I admit I struggle with this.
Forgive me, but here are a few other tidbits from the Proverbs:
"A gentle answer turns away wrath, but harsh words stir up anger."

"Gentle words bring life and health; a deceitful tongue crushes the spirit."

"Everyone enjoys a fitting reply; it is wonderful to say the right thing at the right time!"

"The godly think before speaking; the wicked spout evil words."

"A truly wise person uses few words; a person with understanding is even-tempered."
And finally: "Even fools are thought to be wise when they keep silent; when they keep their mouths shut, they seem intelligent."
There's still time in this Lenten season to spend a few days in silence - just to see if we can appear intelligent.
‑ Karen Helsel, a resident of Sunnyside, is a certified mental health counselor. She can be reached at kmphelsel@gmail.com, and will appreciate your feedback and humor sightings.