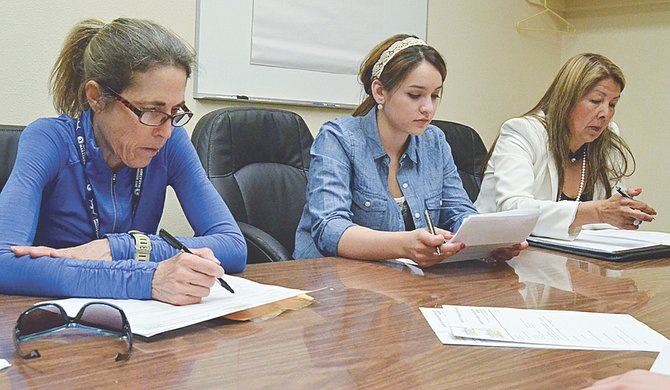 The Sunnyside Parks and Recreation Board last night (Wednesday) learned the swimming pool will open to the public on Saturday, June 7.
Sunnyside Parks and Recreation Coordinator Megan Razey told the board there are plans for lifeguard re-certification classes Thursday through Sunday, May 15-18, and lifeguard training classes Tuesday through Thursday, May 20-22, as well as Wednesday through Monday, May 28-June 2.
Razey said the swimming pool will be open a total of 11 weeks this coming summer. Plans include special hours on Saturday through Tuesday, June 7-10. Saturday and Sunday the pool will be open to the public from 1 to 7:30 p.m. Monday and Tuesday, it will be open from 3 to 7:30 p.m.
On Wednesday, June 11, the pool will be open for its regular summer hours.
"The first swim lessons will begin June 16," said Razey, noting there will be four swim lesson sessions.
The open swim rates will be $2 for children under the age of 8. Anyone 8 and older will be admitted at the cost of $3.
"There will still be season passes," Razey said.
For those interested in lap swim, the hours will be 9 to 10 a.m. Adult swim will be from noon to 1 p.m.
Board member Doris Matson asked about the Sunnyside Sharks swim team practices and Razey said she has not yet received the information from the team. She anticipates the documents in the near future and believes practices will remain the same as they have been in past seasons.
"We are also working to ensure there are the proper number of lifeguards for 30-second response times," said Razey, noting she has researched staffing needs and found the number of lifeguards on duty is not determined by the number of patrons using the pool.
‑ Jennie McGhan can be contacted
at 509-837-4500, or email
JMcGhan@DailySunNews.com