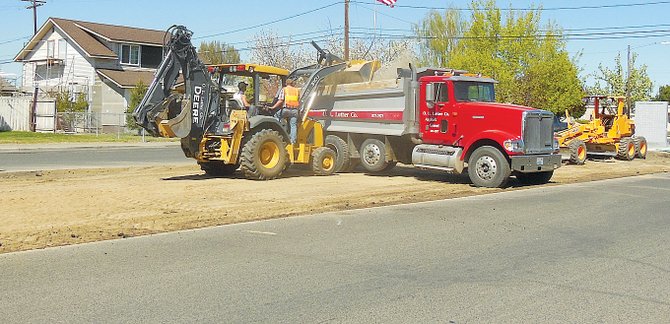 Another step was taken last week on the Jerry Taylor Veterans Plaza in Sunnyside, when old curbing and some asphalt was removed.
The effort prepares the site for eventual new curbing and asphalt as part of the plaza project. The work is being assisted by a $65,000 state grant obtained with help by Sen. Jim Honeyford.
Greg Schlieve is coordinating the plaza effort, and he says the next step will be to set the grade for new curbing.
"By early summer we hope to have all concrete work done and then it will be time to lay all the cement pavers Home Deport donated," said Schlieve.
He says there are three more granite walls in Seattle that will be delivered for installation at the plaza by late this summer. "This is a dream come true for our veterans and our community," Schlieve said.