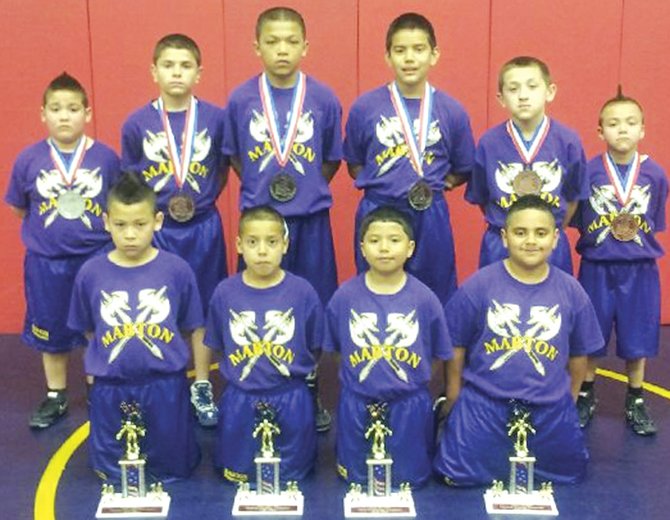 SPOKANE – The Jason Crawford Memorial tournament was last Saturday and it was the 10th year that the Mabton Little Vikings attended the Little Guy Wrestling Tournament in Spokane. 
This year the Mabton Little Vikings brought back four state champions, three runner-up finishes and three third-place winners.
The state champions were Antonio Urbina in the 5-6 age group, Freddy Osorio in the 7-8 age group, George Trujillo in the 9-10 age group and Miguel Valdez in the 9-10 group. 
In the 5-6 age group Aiden Nonato placed second and Norbert Rodriguez third.
In the 9-10 age group Jaime Tovar earned runner-up honors and Marquis Gourneau placed third.
In the 11-12 age group Giovanni Trujillo was second and Fabian Ortega third.