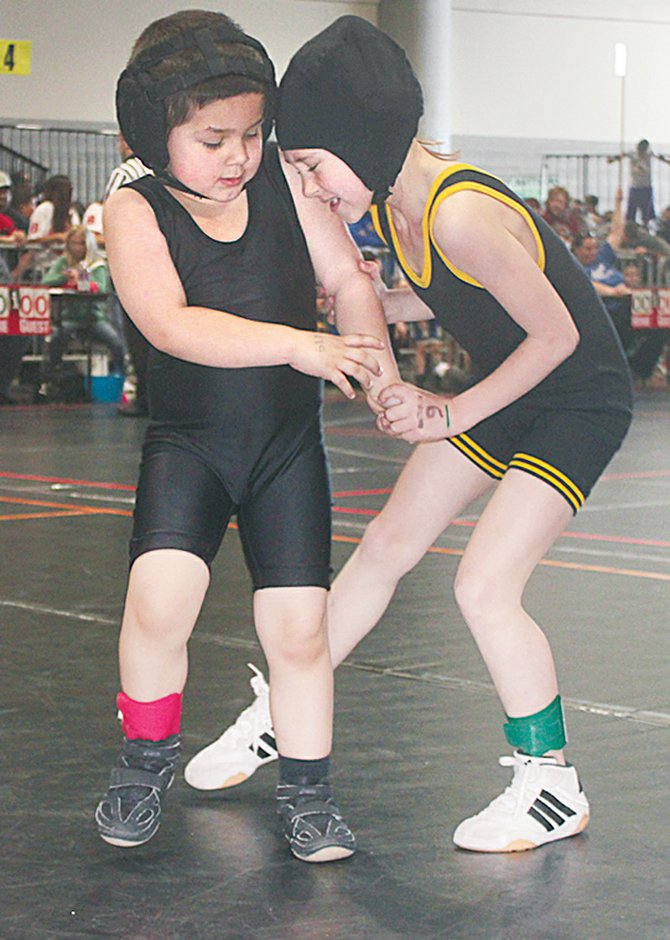 SPOKANE – In action last Saturday, the Sunnyside Ironman youth wrestling team competed at the Jason Crawford Memorial tournament last Saturday in Spokane.
The team had a total of 15 wrestlers with top-4 finishes.
Kael Campos won the title in the six-year-old group, with teammates Noah Campos and Erik Cisneros earning fourth and sixth-place honors in the same division.
In the seven-year-old group, Samuel Gonzalez was first and Elijah Cisneros and Eli Aquino both finished in fourth place.
Raphael Guerrero and Delilah Chavez were third and fourth, respectively, in the eight-year-old division. In the same group, teammates Edwin Puga also claimed top honors, while Stephen Maltos was third.
Randy DeLeon garnered third-place honors in the nine-year-old division.
In the 11-year-old group, Angel Nieto and Aaliyah Chavez captured first and fourth place, respectively.
Rounding out the awards were Julian Michel and Ezrah Martinez, with respective second and third place honors in the 12-year-old division.