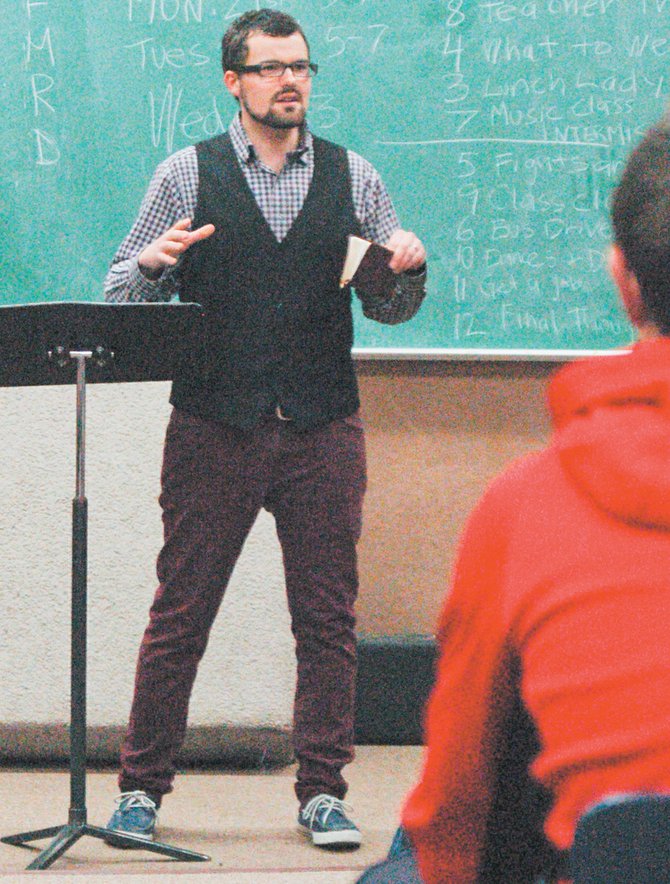 Pastor Jordan Huff first felt the pull toward the ministry when he was in high school.
"I have a love of the Christian faith," he said. "It was more than just an academic interest. I wanted to know the Bible completely and understand it."
He believes that Christianity needs to be spread and shared, that people need to break out of the bubble of only being concerned about people who are of their same faith.
"It's the Good News," he said. "I wanted to be an official, full-time part of sharing it."
Raised in the Chicago area, Huff said he wanted a career in music at one point in his life. But he felt a greater call. When he went to college, he headed for pre-seminary. That was where he met his wife.
"That was the one gem I found at that place," he said.
The young couple moved to California where he went to seminary in Escondido. They had three children while living there. He said he loved the location, just north of San Diego.
"We took our daughter to the San Diego Zoo," he said. "She misses it."
He graduated from seminary last May and in November was called to serve in Sunnyside. His family arrived here in December.
"We're still adjusting," he said. "But we're happy."
Huff was ordained at the United Reformed Church of Sunnyside last week. He's already started to serve, providing chapel ceremonies at Sunnyside Christian High School this past Thursday morning.
He said that, despite growing up in the Chicago area, he was still raised in a smaller town, and feels comfortable in Sunnyside.
"There are a lot of similarities," he said. "They both have a desert-like climate. But there are enough differences.
"There are all kinds of things to explore here," he said. "We've barely started."
‑ Laura Gjovaag can be contacted at 509-837-4500, or email
LGjovaag@DailySunNews.com