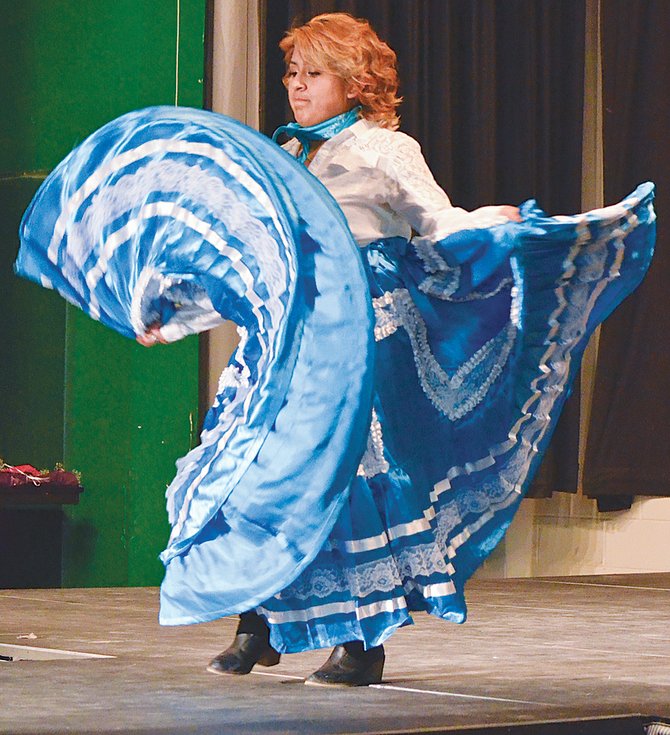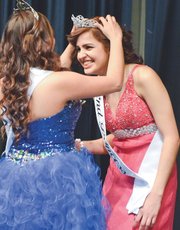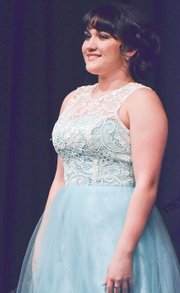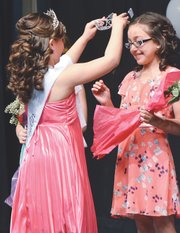 GRANGER – It was a night for seven young ladies to exhibit pride for their community with enthusiasm and talent.
The Little Miss Granger and Miss Granger pageants last Friday resulted in the crowing of all seven young ladies.
Winning the 2014-15 Miss Granger title was Alejandra Rodriguez, who danced her way across stage during the talent segment to "El Sinaloense."
She began her performance with folkloric attire, which she quickly removed to showcase a more western flare.
When asked what candy best represented her, Rodriguez said, "Snap, Crackle, Pop because I am a very outgoing girl."
Savannah Diaz was named first princess after performing a monologue and telling the audience she believes Mulan is the Disney princess she most connects with "…because she's not that girly."
Presented the crown for second princess was Angelica Sanchez. She performed a dance routine to "Crazy In Love," and said she would take her brother with her if she was stranded on an island "…so if there's a bear attack, he would get attacked first."
The teens weren't the only young ladies to grace the stage in hopes of winning a title.
Four young ladies, now making up the 2014-15 Little Miss Granger court, also wooed the crowd with their fashion sense and community pride.
Crowned Little Miss Granger was Mireya Carasco. Hannah Valenzuela was presented the first princess title, Neveah Alegria was named second princess and Mercedes Morales now wears the third princess crown.