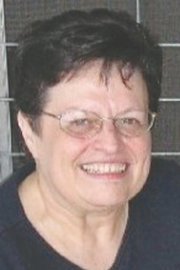 I just got off the phone with a very annoying person, who said he was from the Microsoft Technical Department, and that I had a very dangerous virus he wanted to help me fix.
He tried to convince me that he would show me the dangerous things on my computer that I had not purposely downloaded, and he would get rid of them. I told him that I have a computer technician who works on my equipment. He replied, "Oh, don't do that anymore. He is not a legitimate Microsoft Technical Department employee. That is very dangerous."
He spoke with an East Indian accent, and finally I said, "Where are you calling from?" He said, "I told you I am from the legitimate Microsoft Technical Department and we are randomly calling customers who have these problems." I asked "How many random calls have you made?" He said "There are about 1.8 million Microsoft customers. We are just choosing some of them today to receive this special offer." I knew if it was "legitimate" he would not be calling me.
It would have helped if he could have said the word, "legitimate" correctly! He finally told me he was calling from the London office. I told him I didn't want to change anything, but he kept talking. I finally had to stop being so polite. I told him what my boss says when she's frustrated, "You are getting on my last nerve!" He said, "I'm going to transfer you to my supervisor."
So the next guy comes on, and he tells me the same story, and I said, "I am not giving you access to change anything on my computer from a random phone call into my home." I don't even know what he said but he hung up.
Sometimes when I've had those kinds of conversations, I think of things I should have said:
–Did you know that God really loves you, but I'm having a hard time putting up with this?
–Have you fixed your own computer viruses yet? Just give me your passwords and I'll take care of YOUR computer.
–"Legitimate" is pronounced, "la- ji-ti-met."
I should have used some of the things my husband used to say to telemarketers. One often called during dinner. One night Marvin started talking to the caller: "Where are you from?" "Are you married? Do you have kids?" "I bet your kids are great. Are they into sports?" "Does your wife work too?" On and on and on.
Finally the man was getting frustrated, and he said, "I'm sorry; I don't have time for this." Marvin replied, "I don't either," and hung up. We were removed from telemarketer lists from then on…well, until today, I guess!
- Karen Helsel, a resident of Sunnyside, is a certified mental health counselor. She can be reached at kmphelsel@gmail.com, and will appreciate your feedback and humor sightings.