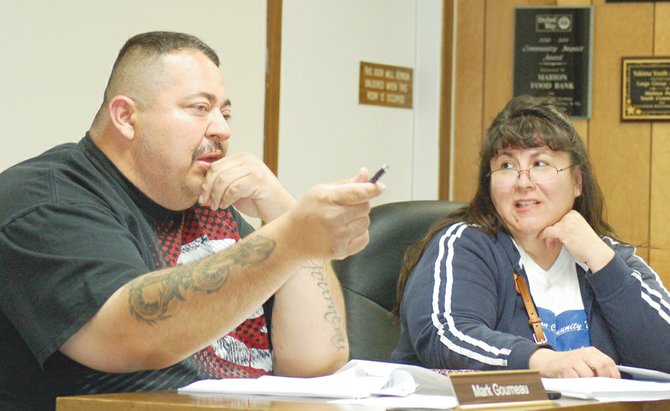 MABTON – In an effort to foster goodwill between the Mabton School District and Mabton City Hall, this year's "Free Dump Day" will see more Mabton youth out on the street picking up trash as part of the annual clean-up.
The city-wide clean-up is scheduled for Saturday, May 3, and more than 100 teens from the community will be lending a hand with sprucing up the city streets and neighborhoods, according to Mabton Mayor Mario Martinez.
Martinez said he has been working with the school leadership classes, who have already been out working on community clean-up around the school.
The AVID and TOPS classes will be sending students and their parents to help out, said Martinez.
In addition, the youth volunteers will be available to help disabled and senior citizens in the community with yard work and clean-up, he added.
The city dump day will be held from 8 a.m. until 3 p.m. at Well #4 near the intersection of South Street and Boundary Road. City residents taking advantage of the free dump day must show proof of residency with a utility bill or driver's license.
Martinez added that the trash will include items with the exception of batteries, appliances, tires or paint.
Person needing help with their clean-up can call city hall at 894-4096 to schedule a team.