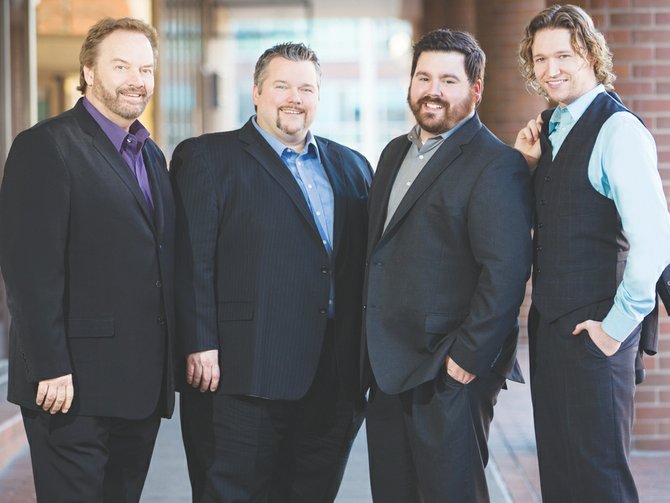 The Blackwood Legacy Quartet will be in concert on Monday, May 5, at 7 p.m., at the Sunnyside United Methodist Church, 906 East Edison.

They will also be in concert on Thursday, May 8, at 7 p.m., at Grandview Church of the Nazarene, 500 N. Elm.

Admission is free for both of these non-denominational events but a free will offering will be accepted.
The Blackwood Legacy Quartet has an all-star line-up. Group owner and bass singer, Rick Price, was originally a protégée of the late Cecil Blackwood. He began his 35-year career singing with the Blackwood Brothers in 1977, and was eventually inducted into the Gospel Music Hall of Fame with the legendary group.
Spokane native Luke Yates sings baritone with the group, and is also an inspired and sought-after pianist and Nashville recording artist.
Tenor Paul Secord, formerly a featured singer for Disney World, is one of the most talented in Gospel music today. The group's newest lead singer, Hunter Sparkman, is in his own right a talented Christian recording artist and musician from Nashville.

Performing since 2001, The Blackwood Legacy Quartet was signed to Mansion Records in 2010, and continues the grand tradition of gospel music, performing nearly 250 dates annually nationwide.