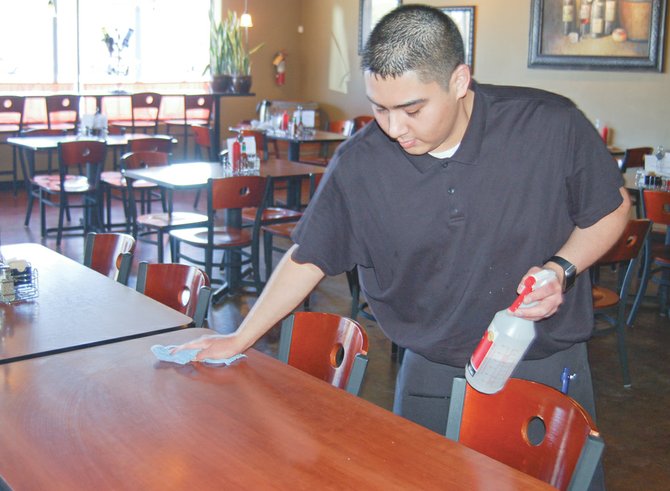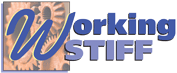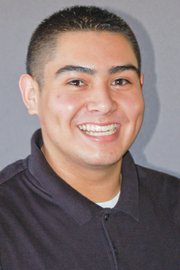 Ray Gonzalez has big dreams, and has carefully planned his route to achieving those dreams.
Gonzalez, a recent graduate of Sunnyside High School, plans to become a chef someday. But rather than jump right into culinary school from high school, he took a year off to work at Bon Vino's Bistro and Bakery in Sunnyside and pick up some of the basics.
"I did my senior project here," Gonzalez said. "I worked on Saturdays and learned about managing a business and what skills I need to be a chef."
Despite starting at the bottom, Gonzalez was not deterred by the hard work. He is officially a waiter, but said he fills in where he can, learning as much about the industry as possible.
"I've been working here about a year and a half," he said. "It's a great place to work."
Gonzalez is a Sunnyside native, born and raised here. He has a lot of family in the area, including three brothers and a sister. He said he does some cooking at home. He's also learning how to bake, which is a different skill set.
His goal is to attend the Art Institute of Seattle next year, entering its culinary program.
"It's a four-year program with lots of hands-on experience," he said. "They also help with internships and have other learning opportunities."
As a fairly typical 19-year-old, Gonzalez said he enjoys hanging out with friends. He's looking forward to attending school again, but is grateful to the staff at Bon Vino's for all he's learned while working there.
"There's a fun atmosphere," he said. "I've enjoyed working here."