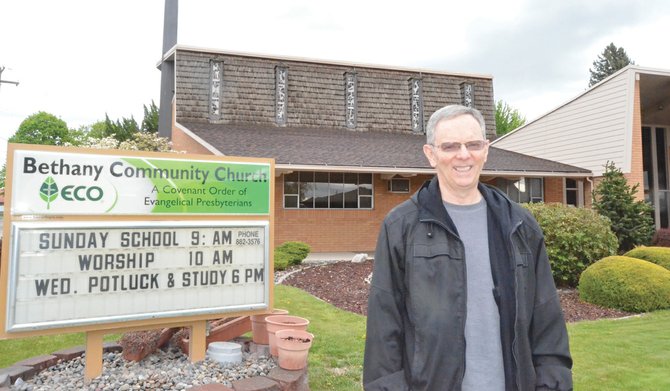 GRANDVIEW – Nearly two years ago the congregation of Bethany Presbyterian Church in Grandview began considering a few changes.
One of those changes was a departure from the parent organization, Presbyterian Church USA.
Since that time, the departure has taken place and the congregation is now part of ECO: A Covenant Order of Evangelical Presbyterians.
With the switch, the Prebytery of Central Washington required the church change its name, according to Pastor Mike Clark.
He said the new name, Bethany Community Church, reflects the church's intent to be inviting to anyone who walks through the doors.
A new sign, reflecting the new name, arrived just this week.
"We left Presbyterian Church USA and are part of a more conservative denomination of Presbyterians," said Clark.
He said the leadership adheres to the beliefs that "…scripture is the final authority for a life of faith and Jesus is the way to salvation.
"Those are the two main reasons we decided to leave PCUSA."
Clark said leadership positions at the church can only be given to members who uphold those beliefs.
He said the doors are open to anyone seeking a church home.
"We invite everyone," said Clark, stating Bethany Community Church is a church focused on its community.