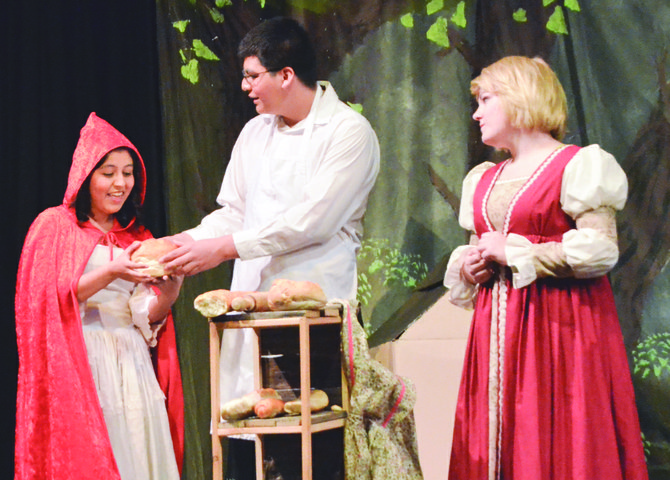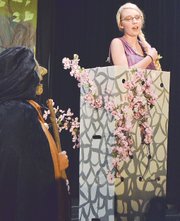 GRANDVIEW – For a night filled with laughter, the Grandview High School Drama Club has your ticket.
The club's most recent production, "Into the Woods," is filled with silliness and cheesy characters sure to delight the funny bone.
The story line follows a number of storybook characters, including Little Red Riding Hood (Inez Torres), Jack (Brendon Lynch), Cinderella (Andrea Reyes), Repunzel (Tiffany Collins), and the Baker and his wife, portrayed by Isaac Garcia and Emma Perez.
The baker's wife wants a child and must find four items described by a witch who has cast a curse on the baker's family.
The witch, portrayed by Taylor Colson, does a fabulous job rambling off the many items stolen from her by the baker's father, Curtis Clute. It is that offense that caused her to curse the family.
Repunzel is revealed to be the baker's sister, Cinderella runs from her prince, Jack exchanges his cow for beans and Little Red Riding Hood is a clueless little thing.
The vocals, overall, are good. Colson, Torres and Reyes deliver their songs beautifully.
There were a few struggles with the cow, adding to the humor.
This musical was produced for the entertainment of the audience and it delivers.
Into the Woods will be staged this coming Friday and Saturday, May 2-3, at Grandview Middle School at 7 p.m.